What if you could ride on skis that fit you like a custom suit? What if they were designed for your preferences- where you ski, the type of snow and your personal style? The same way a custom suit or perfectly tailored dress can transform the way you look, custom-built skis and snowboards can change the way you shred.
It sounds like a luxury for only the truly elite, but Jackson Hole-company Maiden Skis is bringing custom skis to the masses- one client at a time.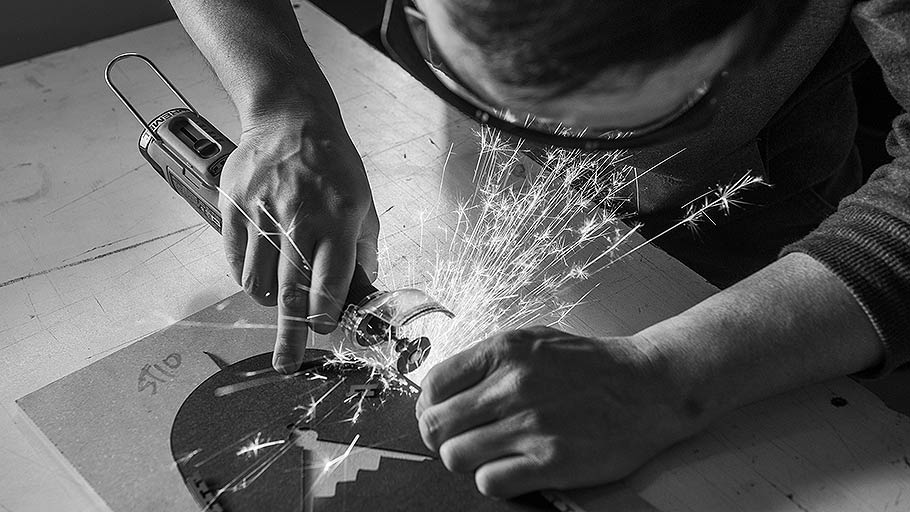 Kevin Wu started making skis about 11 years ago, while he was living in Seattle. It started as a hobby with friends, wanting to see if they could create something as good, or better, than what they could buy in stores. The first pair Wu built was a little soft, but it skied well enough for him to try again. Wu tried again, and again, playing with different shapes and flexes. After some trial and error Wu found he could build skis he couldn't find anywhere else, customized to exactly what he wanted.
It happened at the perfect time, during a movement where people were more interested in hand-crafted wares and also learning how to do things themselves.  To help with the hurdle of buying materials in small quantities, Wu started a website for skiers wanting to make their own equipment, where they could learn the process, and also buy individual batches of materials. He moved the business to Jackson about four years ago to be closer to a large resort and also closer to mountains where he tests his own product. Wu has so many pairs of skis now he's lost count.
Wu grew up on the East Coast and started skiing in middle school on the small hills in Eastern New York. After college in Ohio, where he studied electric and biomedical engineering, he moved to Seattle where he learned to telemark ski.
His engineering background helped him build equipment for making the skis and helped him with problem solving.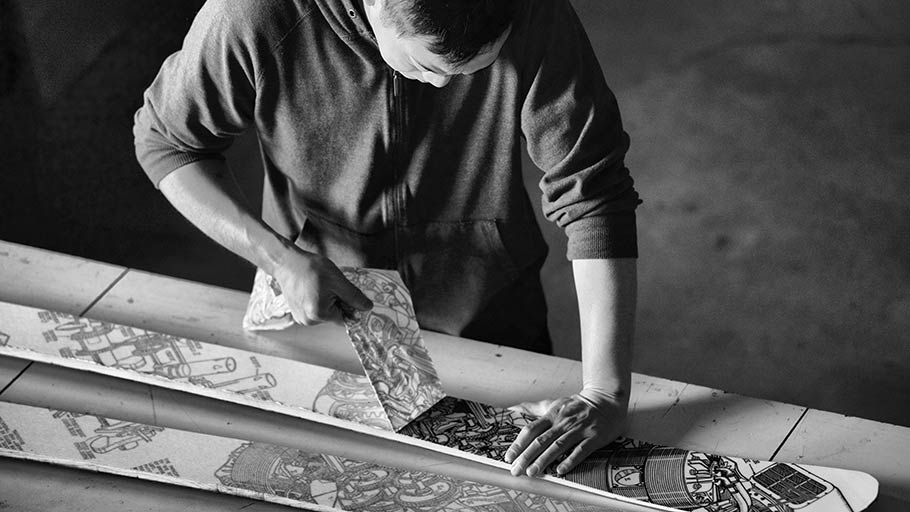 Many custom skis shops offer personalized skis, meaning they use premade materials and adapt it to meet a client's needs, but there is a limited number of shapes people can select from and they have only a few customization options like making the ski stiffer or softer. But everything Wu creates is custom. There is an infinite number of possibilities in the skis he could create. If someone dreams it, Wu can build it.
It starts with Wu meeting with a client and talking about what they want. Are they looking for a carving ski for groomers, a lightweight ski for the backcountry, or a fat ski for deep powder? Most of his clients are at least intermediate skiers who have skied enough to notice the difference in conditions and types of skis- and know they like the sport enough they want to invest in a pair of custom skis.  Sometimes people don't know exactly what they want, so Wu offers demo skis he's built that people can try. Wu also works with clients, learning about their ski style – how fast they ski and where their favorites runs are- to help them decide on a design, which he creates and tweaks with input from the client.
Early rise tips allow the ski to float through powder, without losing edge hold needed for control on harder snow. If you ski on groomers you might want more side-cut on the ski for quicker turns.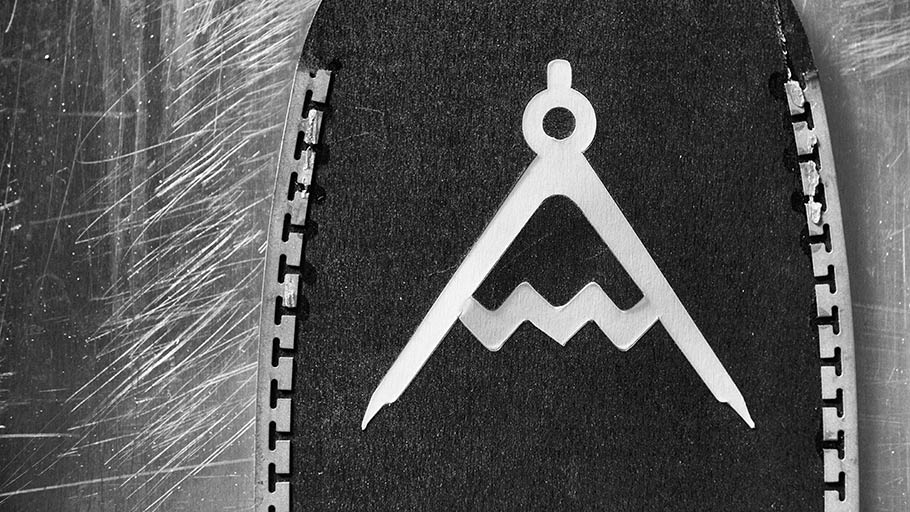 A softer ski is easier to turn, but less stable at higher speeds. If you like to go fast you might want a stiffer ski. If you spend most of your time in the backcountry you might want to use carbon fiber materials to decrease your ski's weight.
All of the materials Wu uses are the best he can find. His skis have graphite bases, used at the World cup and Olympic level for speed and durability. He also uses maple cores instead of the foam or inexpensive woods mass producers use.
Getting the formula right for each skier is a mix of engineering and art. Every pair of the 30 to 40 skis Wu makes each year is different. Like a custom-fit boot, the ski perfectly fits the wearer.
Customers also get to help design the skis look, picking graphics, designing their own, or partnering with artists Wu works with to bring a vision to life. That way the ski not only fits you physically, but also your personality. And you never have to worry about anyone having skis that look like yours.
Skis usually take about two to three weeks for Wu to build. People wanting to actually help build their own can take one-on-one workshops where they learn the design process and finish after a few days with a pair of skis they actually build with Wu.
Custom Maiden skis are fully guaranteed. If you find the design doesn't fit you, Wu will remake them. Skis start at $1,700.
Photography by Latham Jenkins