Every year I field questions from friends and their spouses searching for indispensable holiday gifts for men. This year, I've compiled a list of handcrafted Jackson Hole products that I've personally vetted for design, usability and unique style. I know the artisans personally and the inspiration behind their wares. These products will make a great gift from Jackson Hole.
ASX Landing Net
Pay homeage to the fish you catch with a net worthy of holding it. Steve Shibuya hand builds each ASX net in his shop just above the Snake River. The four laminated woods he uses are selected for strength, beauty, balance and function. The offset handle prevents needing to angle your wrist when landing a fish.The "no-snag-bag" keeps your hook out of the mesh, saving the fly that brought you luck in the first place. I always use the Snake River Sling. It holds the net on your vest and provides a quick release to deploy for landing. This helps it stay attached to you rather than floating down the river when you stop to snap a photo of your trophy. $115 | Email Steve S2@Q.com for an order
---
JH Hunter
This is your go-to outdoor adventure knife. It's perfect for field dressing your elk or cutting up sausage and cheese around camp. Designer (and buddy) Corey Milligan at New West Knife Works creates a perfect blend of form and function. The handle has a large grip that feeds into a nice notch to keep your hand from sliding onto the knife blade. Each knife comes with a leather sheath. $179 | Info & Order
---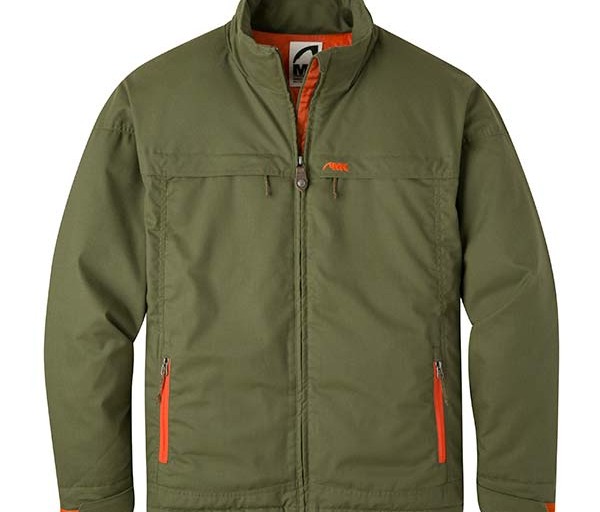 Double Down Jacket
You never have enough jackets! The design guru at Mountain Khakis, Ned Hutchinson, nailed it with this one. It's a puffy with a protected waxed twill shell which Ned calls "mountain tough." No need to carry duct tape in your pocket for repairs! The goose down fill feels great against your chest, as does the waxed shell that keeps the wind and elements out. This should be in everyone's outerwear quiver, and whenever you wear it, you'll look sharp. $250 | Info & Order
---
Maiden Custom Skis
Just like that first custom suit, you don't know what you are missing until you try a pair of custom-made skis. Maiden Skis designs your skis to match your skiing style and body type, leading to effortless and efficient turns. Founder Kevin Wu handcrafts each ski using maple wood cores, graphite bases and custom graphics for a truly bespoke offering. He guarantees his work and can get you out slicing the slopes on your new skis in less than two weeks. $1,700 | Info & Order | View Article
---
Age Your Own Whiskey Barrel
Too much of anything is bad, but too much good whiskey is barely enough! It's even better if you have made it yourself. This kit turns locally-made whiskey into bourbon as it ages for three to four months on your bar. The charred oak barrel incubates the color, flavor and depth you'd expect from your favorite drink. It's also a great conversation piece, and a chance for bragging rights when you serve up a snifter. $149 | Info & Order
---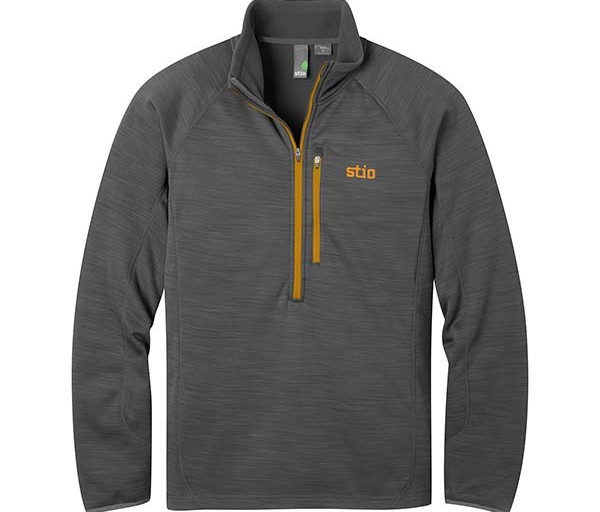 Gannett Peak Half Zip
This is a staple item for any adventure or laid back outing. I've worn mine while sailing in the British Virgin Islands, frolicking in the Jackson Hole backcountry or while spectating around the hockey rink. Our hometown team at Stio keeps designing great apparel, and I practically live in this every weekend. $125 | Info & Order
---
Great American Antler Co.
Man's best friend is not forgotten this holiday season. I first realized the love affair between my dog and antlers when she snuck off with my best antler shed. Now I keep her busy gnawing on Anders Rae's antler chews instead of mine. When Anders isn't out tooting the health benefits of his chews, you'll find him rebuilding our antler arches on the Town Square. This man knows antlers. Treat your dog right and protect your best antler sheds. Gift box $50 | Info & Order or sold through these retailers.