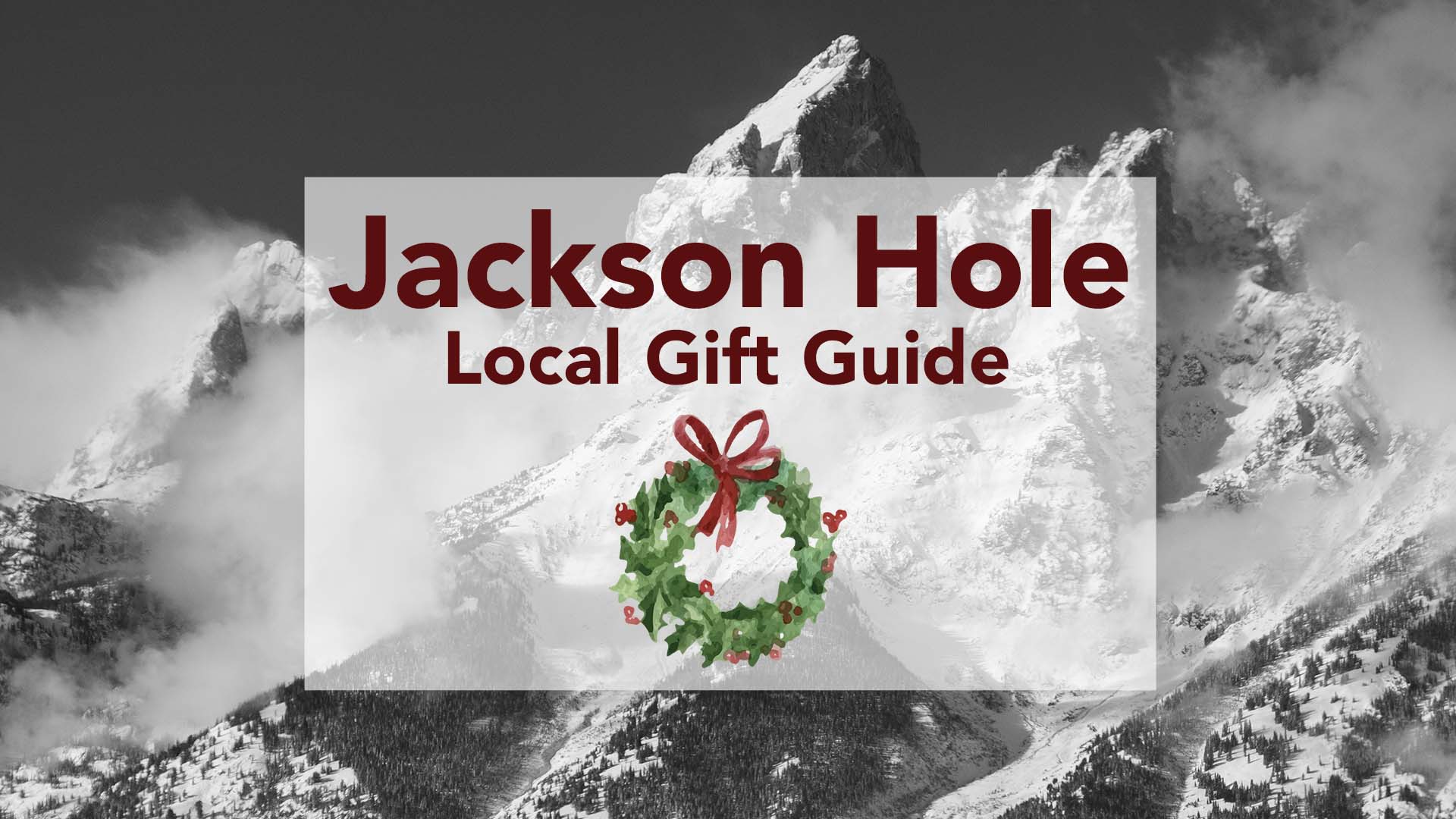 Taking inspiration from everyday life in Jackson Hole, these local makers craft ingenious gifts that reflect the rugged character and wild beauty of our mountain town.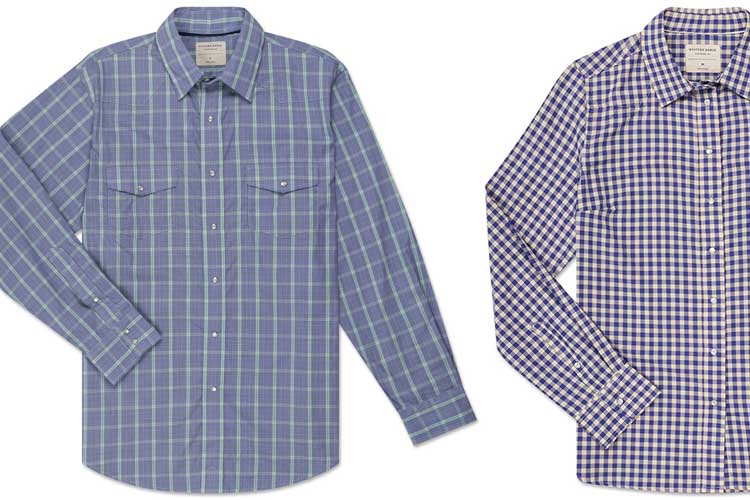 Pearl Snap Shirt / Western Range
One of my favorite go-to shirts. Classically styled, but yet a nod to the Western environment we live in. Pearl snaps, athletic fit and their distinctive antler logo on the back.  It's been a staple in their expanding line from bow-ties to sweaters. Available in both his and her styles. See the goods, westernrangeclothing.com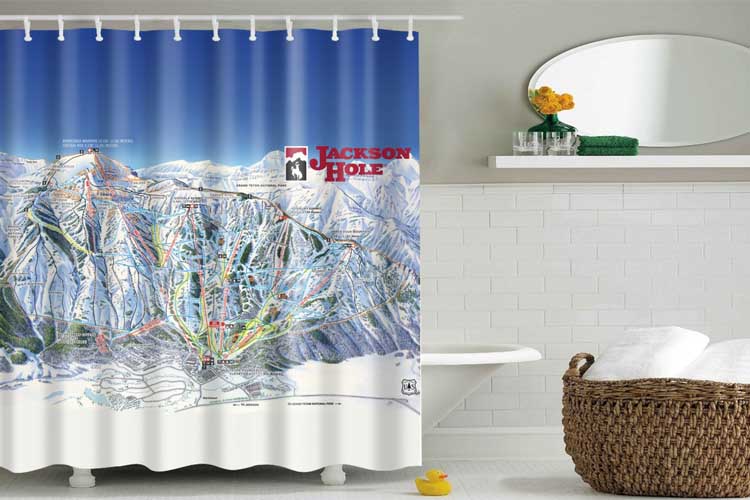 Powder Curtains
Pick your line for before you shower up for the day.  Local Jackson Hole ski patroller, Johnny Verdon, cooked up this great idea which will bring a splash of color to your bathroom and affinity for your most beloved ski hill.  As Johnny says, "keeps you dreaming about where to go next." Get yours online for only $60, powdercurtains.com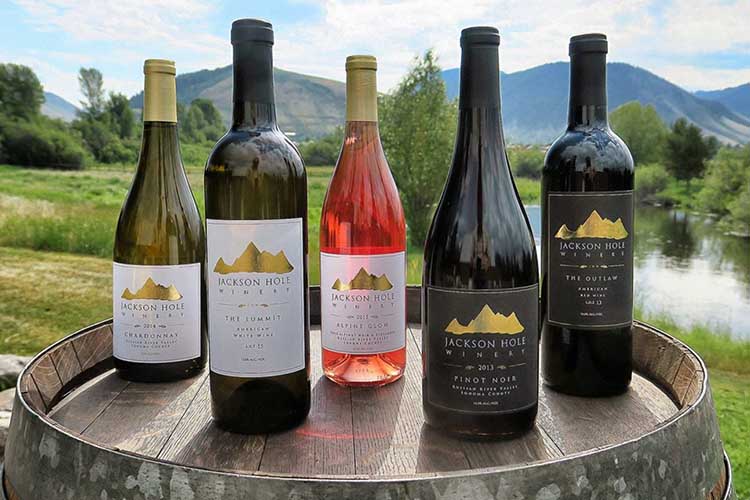 Jackson Hole Winery
"The grapes arrive from Sonoma and Napa and their tune becomes heightened when crushed and cellared at an altitude of 6,229 feet. The cool alpine air slows fermentation and aging, which cultivates distinctive personality and potent aromatics," says local winemaker, Anthony Schroth.  For me, I have enjoyed their Outlaw, as it finds a home on my holiday table. I'd suggest you join their Wolf Pack club, it's "the gift that keeps on giving." You can explore more and purchase wine from their website, jacksonholewinery.com.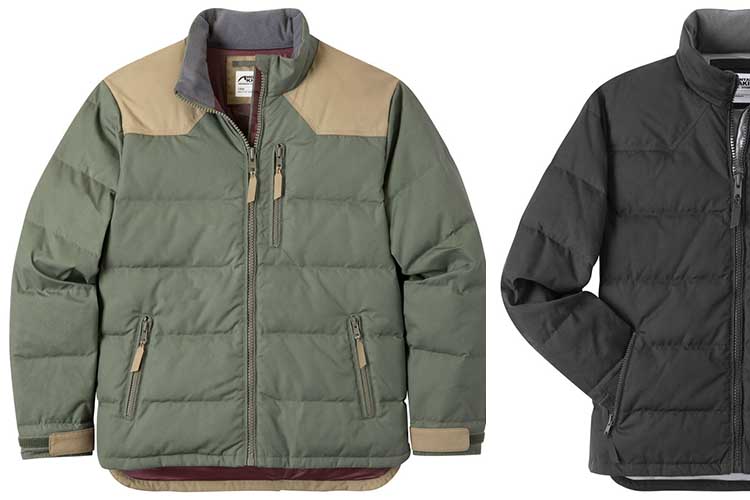 Outlaw Down Jacket / Mountain Khakis
"My newest winter jacket and one that is built to last way longer than the ultralight ripstop fabric we see from most outdoor and action sports brands," says my buddy Ned Hutchinson. He is the MK designer who nailed it on this one.  650 goose down fill, burly zippers with a chest phone pocket and built for durability. You'll want one, so get it now at MountainKhakis.com.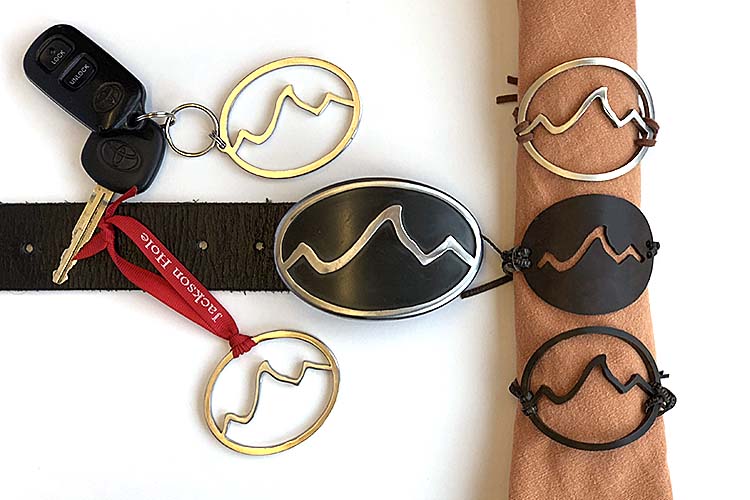 Handcrafted Metal Art / Blythe Living
Local metal worker, Barbara Blythe Gentry, wanted to create something that was both beautiful as well as functional, and that you could use every day. The impetus for her design came from the iconic peaks of the Tetons (the Cathedral Group).  Her line has expanded from belt buckles to napkin rings, ornaments and key rings. Talk about being functional — you also use them as a scarf ring, ponytail holder, or cuff bracelet. See her work, and order online through JH Marketplace.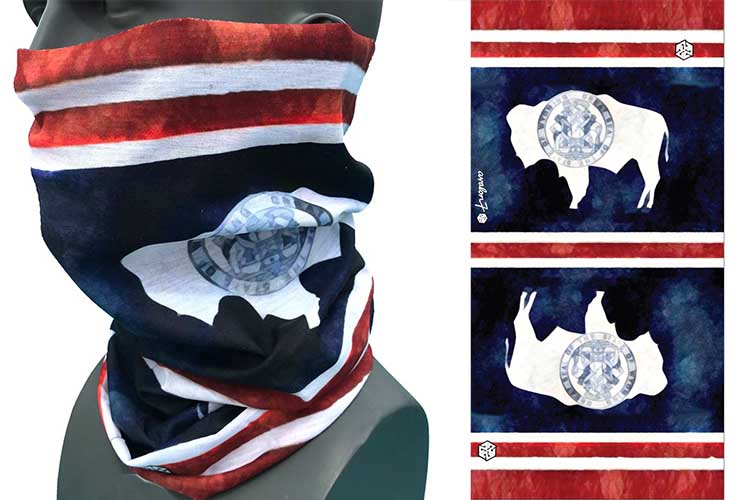 Wyoming Face Shield / Avalon7
Native Rob Kingwell, a pro-snowboarder and artist, founded the brand AVALON7 to provide artist-driven adventure accessories. These face shields are an invaluable accessory and why not celebrate this great state by wearing one from them. Order them online or you can also find them around town.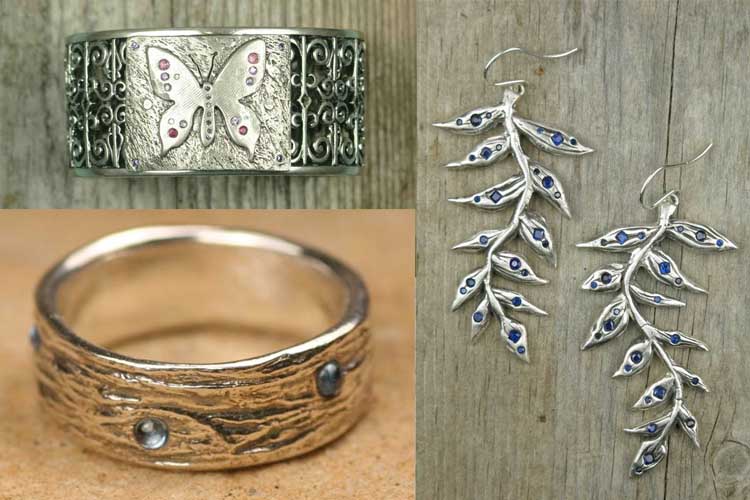 Annie Band Jewelry
"I create unique talismans…taking us back to the fundamental human imperative to adorn themselves; for inspiration, protection, and courage," says Annie Band. Working out of her cabin workshop in the woods and having a master's degree in wildlife biology, she is inspired by the animals she sees from her workbench.  Each piece is hand inscribed with inspirations, quotes, or poetry on the reverse.  Five percent of sales goes to environmental causes. You can see her work locally at Native or Goodie 2 Shoes at the Four Seasons, or on her website.

The Jackson Hole Elk Antler Santoku / New West Knives
It's a Jackson Hole two-fer: local knife maker using local elk antler in a "jack-of-all-trades" kitchen knife. The dimple grinds on the Santoku chef knife make it easier to slice meats and vegetables paper thin without tearing them.  My pal and founder Corey Milligan keeps winning awards from the big boy — like Saveur — that say, "Our Favorite Knives." At $399 you can have one too, NewWestKnifes.com

Seven Ways to Give in Jackson Hole
With it being the season of giving, see how your year-end giving can make a difference in Jackson Hole. I have recommendations if you need some inspiration, https://www.livewaterjacksonhole.com/the-jackson-hole-way/seven-ways-to-give-in-jackson-hole/