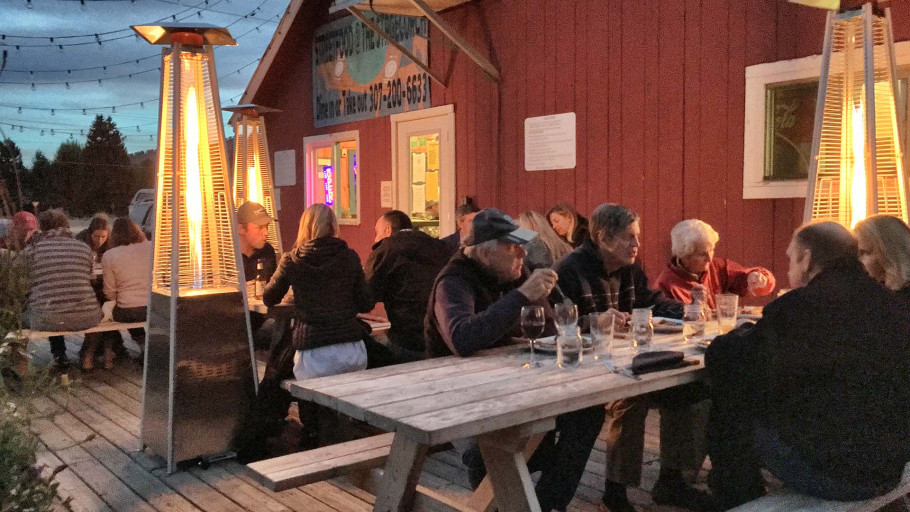 Streedfood, located in the Stagecoach Bar in Wilson, is known for an ethos of celebrating the food of the streets.
"We celebrate the food that people eat everyday," says Amelia Hatchard, co-owner of Streetfood, with her husband, Marcos Hernandez. "We don't take shortcuts and we don't ever want to be pretentious about the food. Street food is the food of the people; clean and simple."
The couple has launched a new fall dinner series called "Around the World in 8 Weeks," which is being held throughout September and October. The idea spawned from Justin Anthony, who has come to work with Streetfood from his position as sous chef at Four Seasons Jackson Hole.  Amelia wanted Justin to have a creative outlet and together they loved the idea of playing with global cuisines and celebrating different areas of the world through food.
A new country will be featured each week, the idea being that diners can be transported around the world in eight weeks.
Chef Justin's girlfriend, Dawn, is Filipino and next Wednesday's focus on the Philippines is influenced from a month Justin recently spent in that country.  Streedfood is bringing in whole baby pigs and having signature cocktails to complement the cuisine. If you missed the first week's focus on Argentina, next Wednesday night is your chance to play catch up.
September 21 will feature dishes from Morocco; September 28, Korea; October 5, Spain; October 12, Italy; October 19, Sweden; and October 26 will celebrate cuisine from Mexico.
You'll need to make reservations (307-200-6633) and dinner starts at 7 p.m. Each three-course meal costs $35 per person, excluding gratuity.  So, break from your dining routines, grab some friends and come have a new, local experience while supporting Streetfood's efforts to keep life interesting and worldly in our little mountain town.