Since it's inception in 2000 by local businessman and community minded leader, Jim Darwiche—who recently opened Hotel Jackson—the Jackson Hole Farmers Market continues to be a launch pad for local small businesses like Sweet Cheeks Meats.
While the line is backed up the Town Square boardwalk for a scrumptious Sunnyside Swine, (maple-bacon sausage, egg, cheese and homemade biscuit made with buttermilk and lard from Robinson Family Farm's pork), founder Nick Phillips shares that his new "neighborhood butcher shop" will be opening soon at 185 Scott Lane.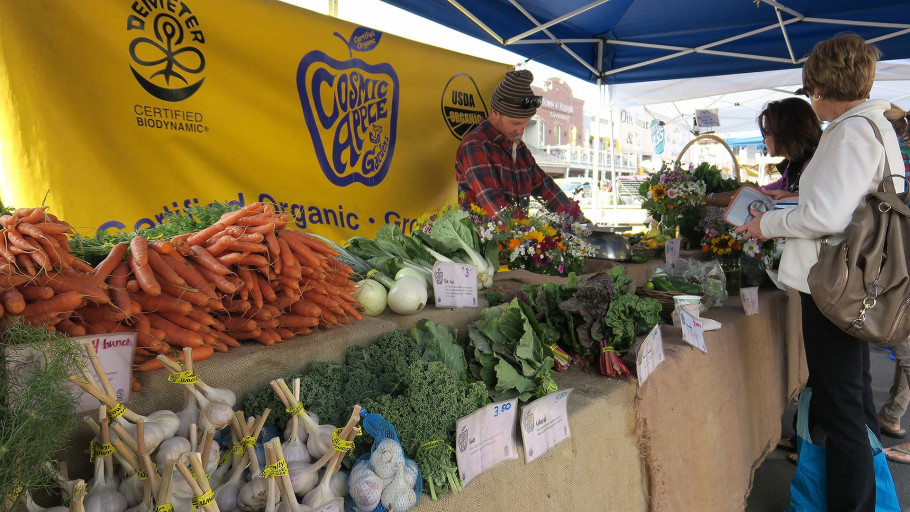 Nick and his wife Nora fabricate their prepared offerings from whole animals locally raised in the Jackson Hole area, many of which are at the Farmers Market today, like Mead Ranch and Lockhart Cattle and Robinson Family Farm. We will look forward Sweet Cheeks' contributions to the burgeoning local food scene in Jackson Hole. What amazes me is all the offerings we have here, from Vertical Harvest to the homemade delicacies coming at of the oven at Persephone Bakery.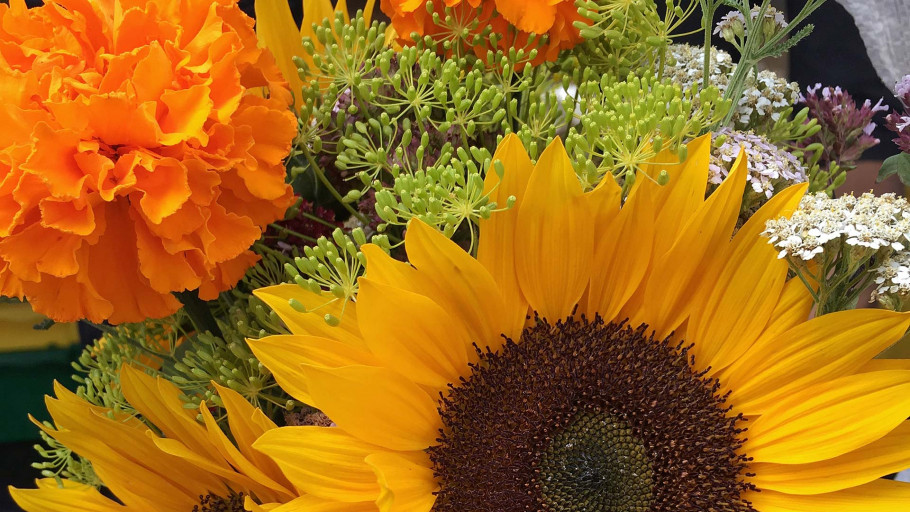 Every Saturday morning until September 24th, there's live music, fresh flowers for your weekend dinner parties and fresh vegetables and fruits for your culinary creations.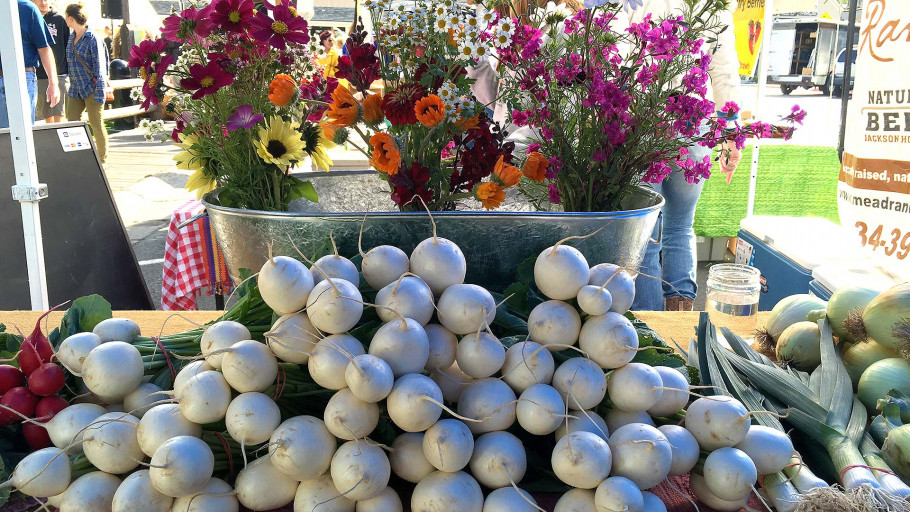 I'd say beyond the discoveries what is always a highlight is saying hello to friends and discussing the weekend excursions and plans.  You just might just pick up a tip, like: "Go have a look at the black bears feeding on the hawthorn berries on Moose-Wilson Road."  So I am off to do so tonight.