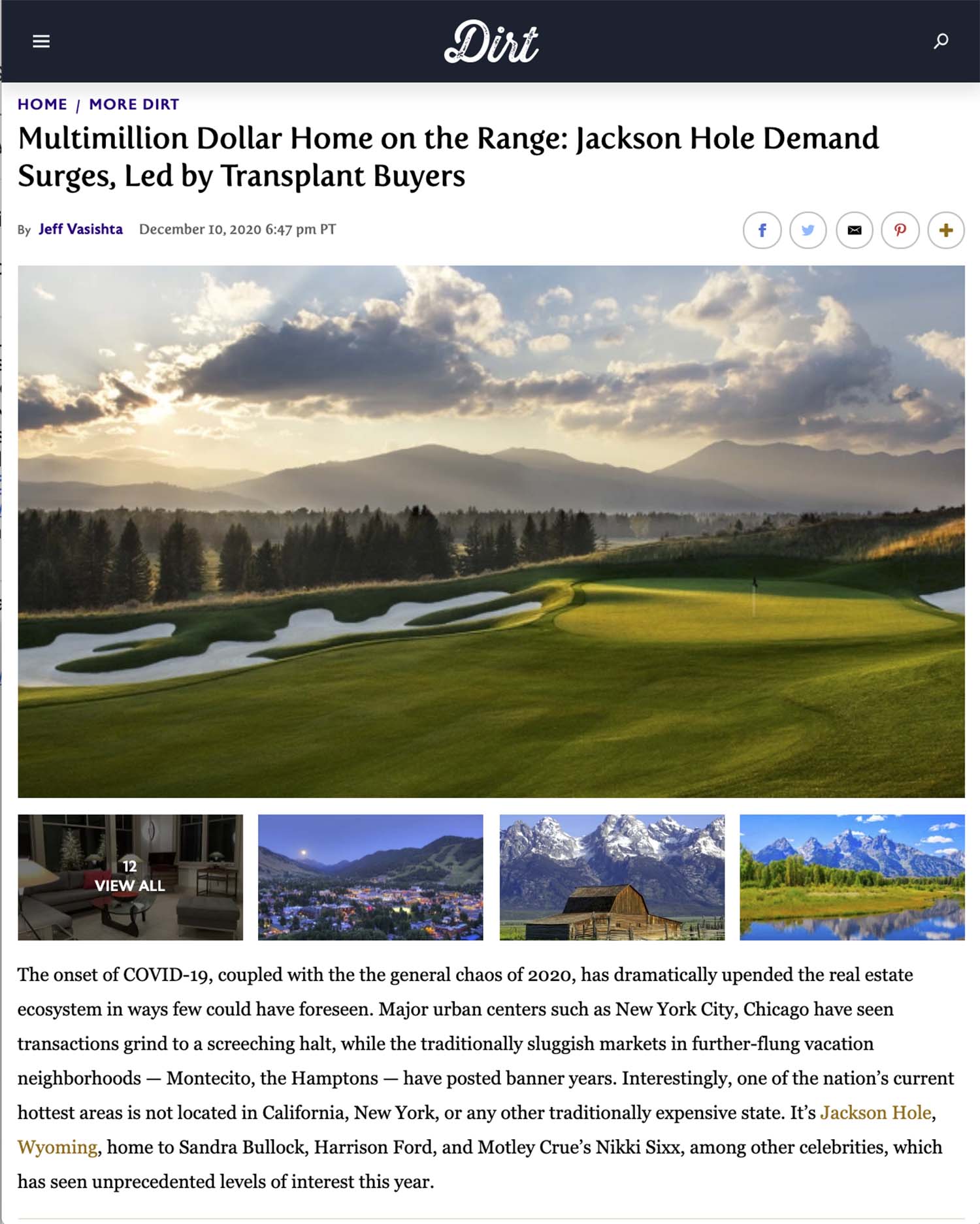 Dirt.com reached out for an interview on how COVID is impacting the Jackson Hole Real Estate Market. See the interview and article on Dirt.com below.
"The onset of COVID-19, coupled with the the general chaos of 2020, has dramatically upended the real estate ecosystem in ways few could have foreseen. Major urban centers such as New York City, Chicago have seen transactions grind to a screeching halt, while the traditionally sluggish markets in further-flung vacation neighborhoods — Montecito, the Hamptons — have posted banner years. Interestingly, one of the nation's current hottest areas is not located in California, New York, or any other traditionally expensive state. It's Jackson Hole, Wyoming, home to Sandra Bullock, Harrison Ford, and Motley Crue's Nikki Sixx, among other celebrities, which has seen unprecedented levels of interest this year. Read More >
About Dirt.com
DIRT is a voyeuristic, tongue-in-cheek peek into the oft-clandestine real estate transactions of high-profile and/or high-net worth people across a broad spectrum of industries and professions. Our exhaustive real estate coverage spans a wide range of locations and architectural styles — from midcentury moderns to monstrous megamansions, there's something for every real estate lover around the globe.