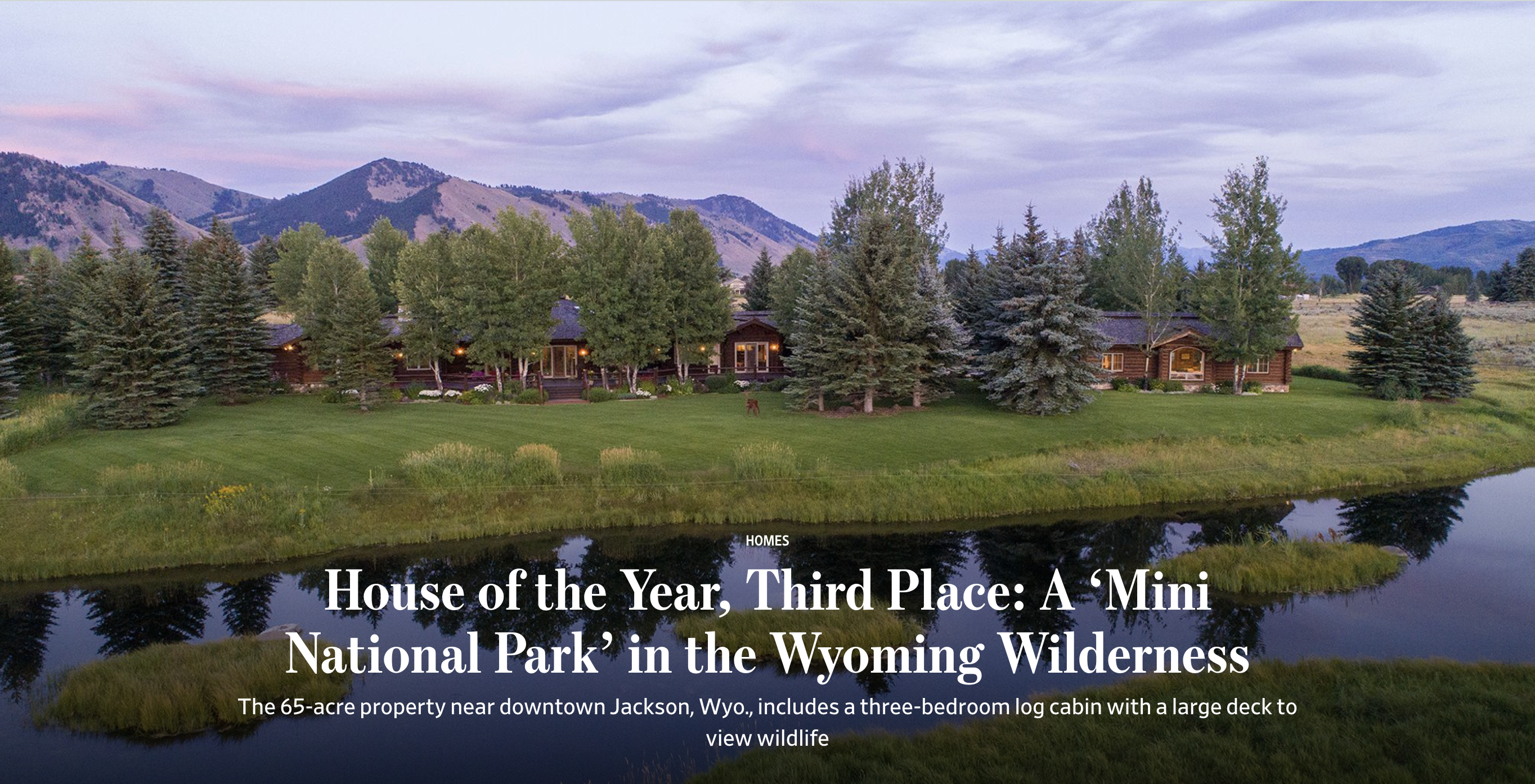 This 'Mini National Park' in Jackson Hole received third place from WSJ.com's readers.
Each year, WSJ.com's readers are asked to select their favorite home from 52 featured House of the Week properties. In 2020, a unique Wyoming residence, Cody Creek Sanctuary, came in third place in this annual House of the Year poll, receiving 9,239 votes.
"Cody Creek Sanctuary was recognized by the WSJ.com readers for the magnitude of the setting and its peaceful juxtaposition to town, which is just a little more than four miles away," says listing broker Latham Jenkins, of Live Water Jackson Hole. "The 65-acre property affords observation of a resident elk herd, the ability to catch native fine-spotted cutthroat trout, and the opportunity to have a first-class equestrian facility.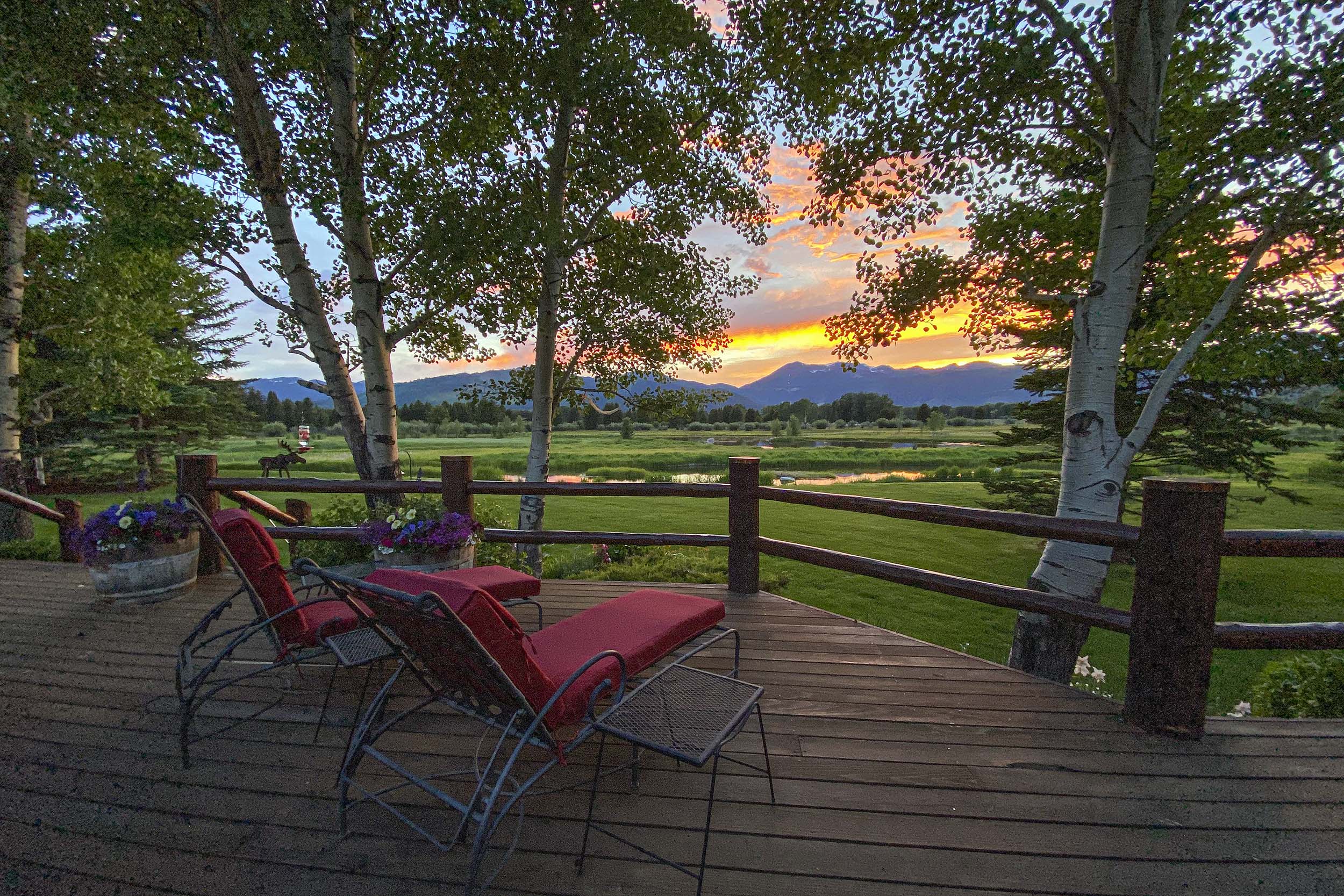 At the end of every evening, you can retreat to the 2,000-square-foot deck to embrace the sunset as you look out over the six natural ponds connected by Cody Creek, which runs through the entire property."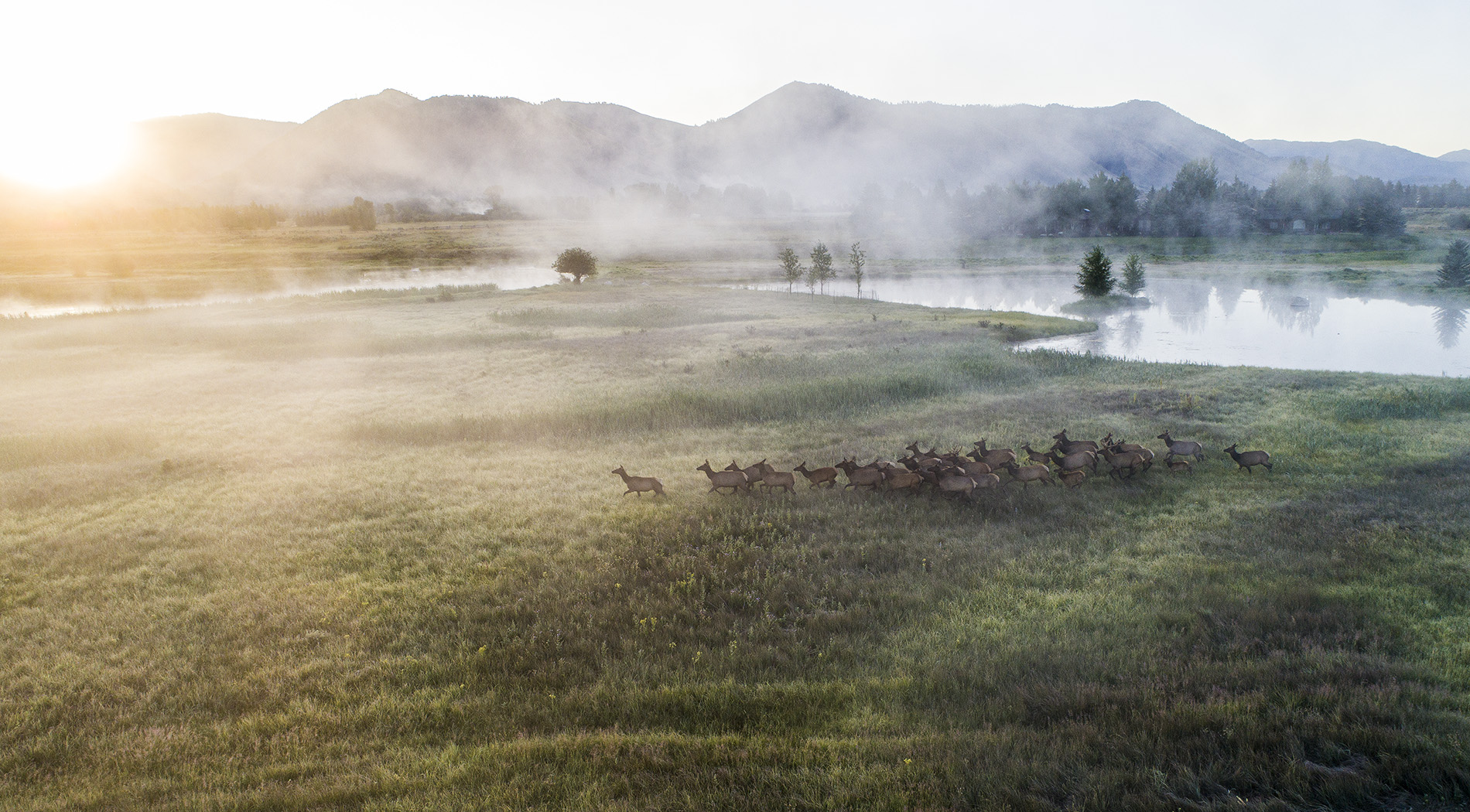 The owner, Bill Healey, refers to residing on the property as living in a "mini-national park." Complementing the stunning landscape are a 4,670-square-foot log home and a 999-square-foot guest house, positioned just above the fifth and sixth ponds, with protected views of 1,000-plus acres of conservation space backdropped by the Teton Mountain Range.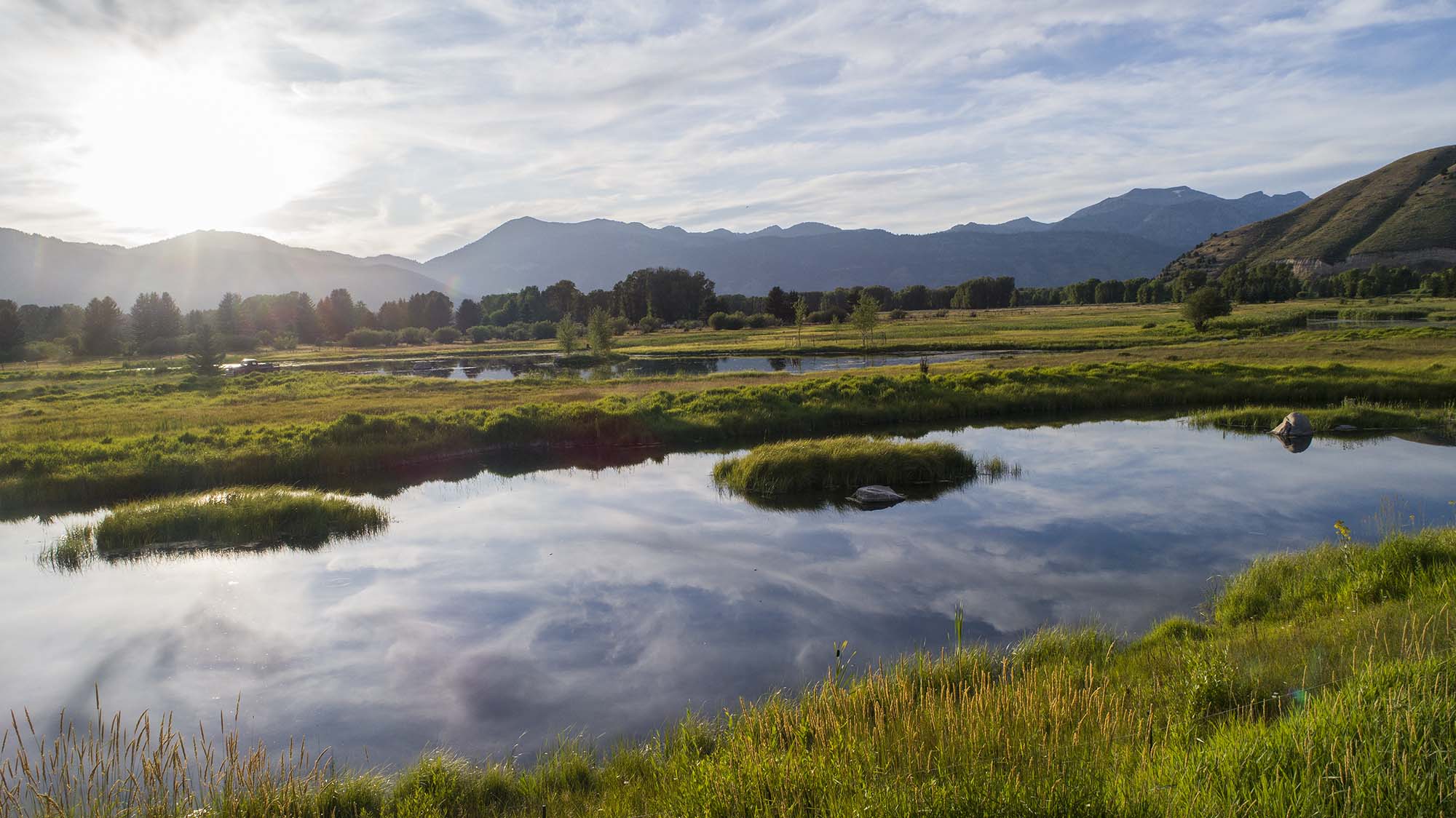 Jenkins says, "I believe the WSJ.com readership's interest in voting for this property in the House of the Year contest was inherently tied to the romance of living in the West and, in this case, a traditional log home. The property being protected by conservation easements, as are many of the surrounding properties, gives a buyer a sense of permanence with their purchase, which is why we found an ideal buyer just before Christmas."
The full article can be viewed here: WSJ House of the Year. The listing website is CodyCreekJacksonHole.com. Contact Latham Jenkins, 307-690-1642 or latham@livewaterproperties.com.