Taking inspiration from everyday life in Jackson Hole, these local makers craft ingenious gifts that reflect the rugged character and wild beauty of our mountain town.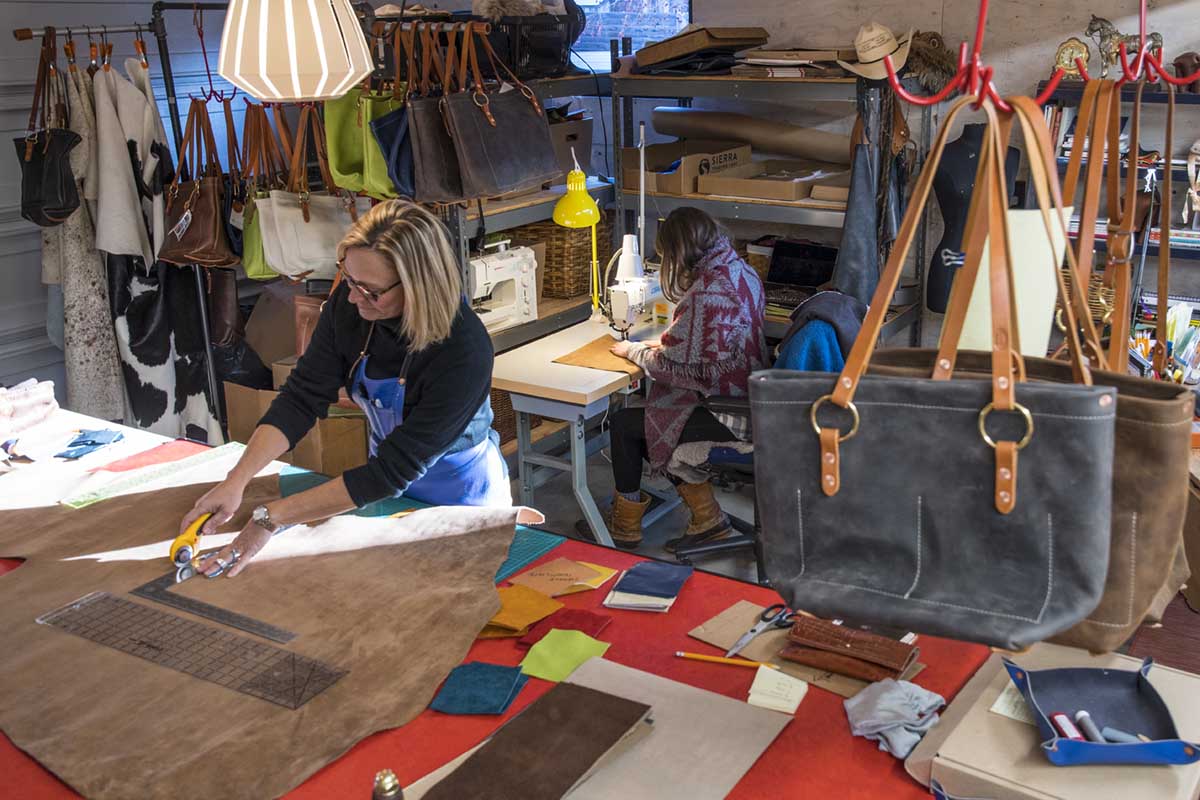 Handmade Copper Dot Leather Bags?
No joke, Pam Barlow crafts each bag by hand in her shop just off Snow King Avenue.  Copper Dot was inspired by the same leatherwork that Barlow handles every day to saddle and tack up her horses. She uses only US grown and tanned Herman Oak bridle leather and buttery soft chap leather. Her bags are a combination of function and beauty. Each component from the bridle leather to the copper rivets and solid brass hardware speak to her elegant attention to detail. The durability of these handmade bags, "will outlive you," Barlow says. "Cowperson or city person, you can carry these bags anywhere." She also makes it easy to shop with four designs that come in multiple colors and styles from $140-$420.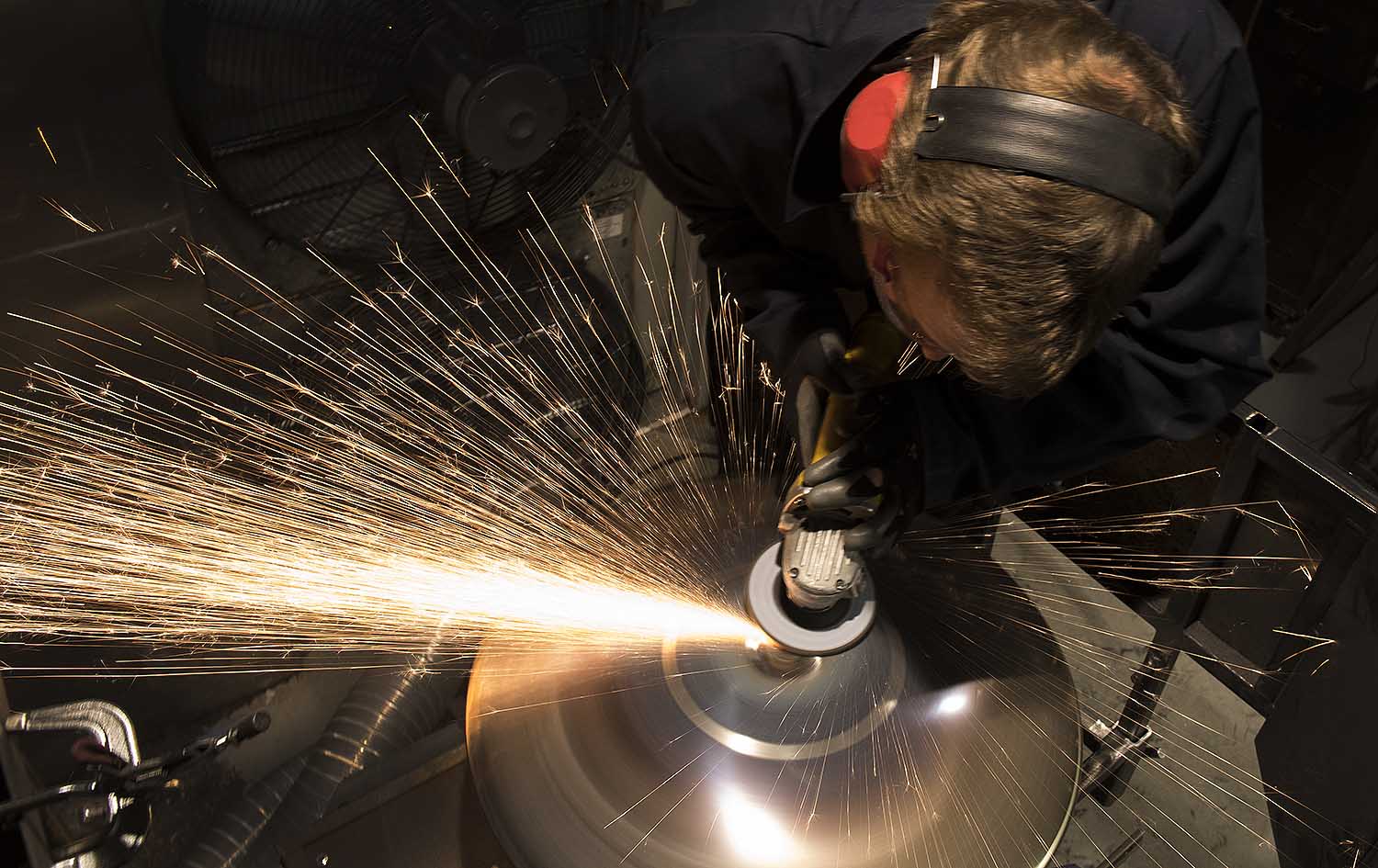 Engineered as Art for the Kitchen – The Grand Pan
The Grand Pan doubles as a work of art for the kitchen wall and a skillet that makes your next stir-fry sizzle. The heat is focused in the middle so you can use the edges to warm your other ingredients. The original plow disc blades made of carbon steel are individually heated, shaped and seasoned with a blended oil to prevent burning. The handles are inspired by a local ferrier's leftover horseshoes. The steel is sainted with fire to reveal iridescent hues of blue, purple and gold, the depth of color that is simply exquisite. "Every pan is a Christmas present," says Hoke's co-founder, David Dahlin. "We don't know what they are going to look like." The Grand Pan calls it "kick ass cookware individually handcrafted in Jackson Hole." They recently stopped selling the 14 and 16 inch pans online, but they can be found at the Aspen's Market, Vertical Harvest gift shop and New West Knifeworks, which has a special reducing the price from $585 to $449 when you buy it with knives until Jan. 2. 307-413-3509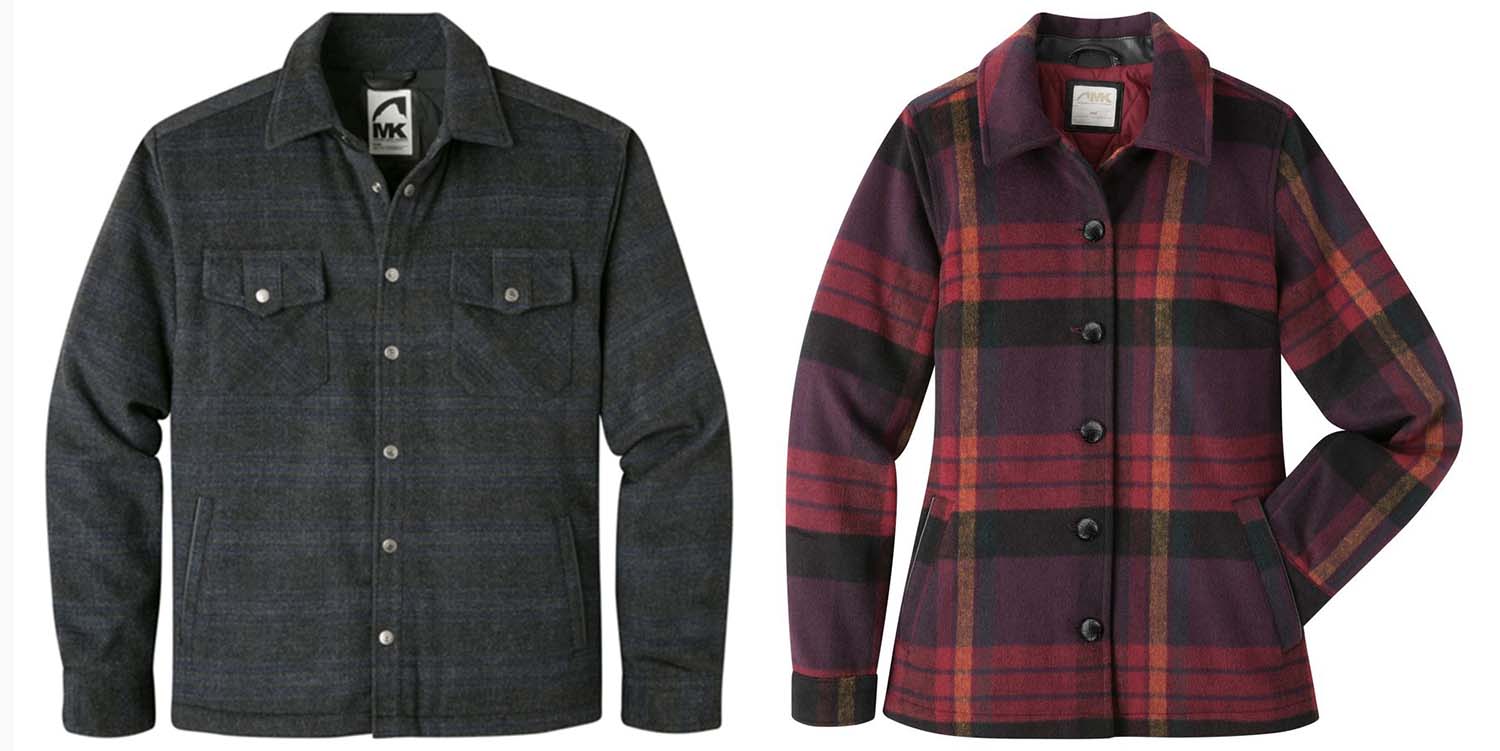 Mountain Khakis Shirt Jac?
My buddy Ned Hutchinson is the design guru at MK and this is his favorite piece in the winter line. "It's 40-gram quilted polyfill insulation, wool/poly exterior makes this a terrific three season piece with great subtle plaids and hits of faux leather," Hutchinson says. "It's as rugged as a woodsman's jacket and just as refined, like a life-long wool shirt jac should be." Don't miss the Lady's Shirt Jac – "Utilizing the same fabrication as the Sportsman's Shirt Jac, with terrific feminine plaids, this jacket is right at the intersection of outdoor style and refined classic good looks," he says. The Shirt Jac is sold online for $199.95 or you can pick one up with an apres ski whiskey at Mountain Khaki's shop in Teton Village. 866-686-7778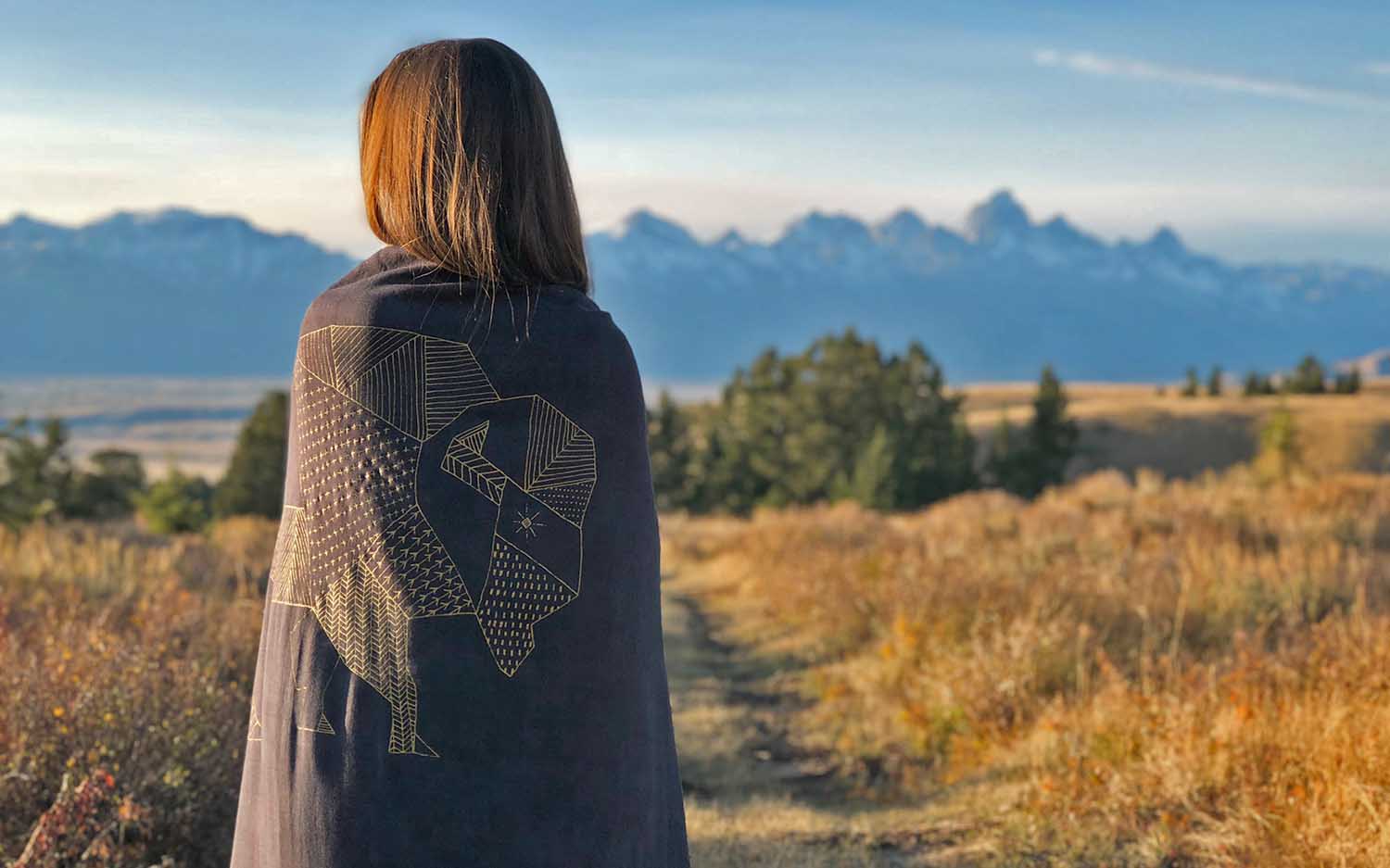 Lisa Walker Handmade
Local artist, Lisa Walker says, "I make items for our culture—they are warm, breathable, and can withstand the elements. You can hike up Snow King, and then come down and go out to dinner." Her limited-edition collections are designed to enrich life through color, pattern and function. She offers a range of products including tea towels, bamboo scarves, and large waxed canvas tote bags sold online or at local retailers Workshop, Skipping Stones and Persephone Bakery. Each design is hand drawn, printed, and sewn by hand in the American West. Wrap your loved one in this buffalo blanket scarf for just $95.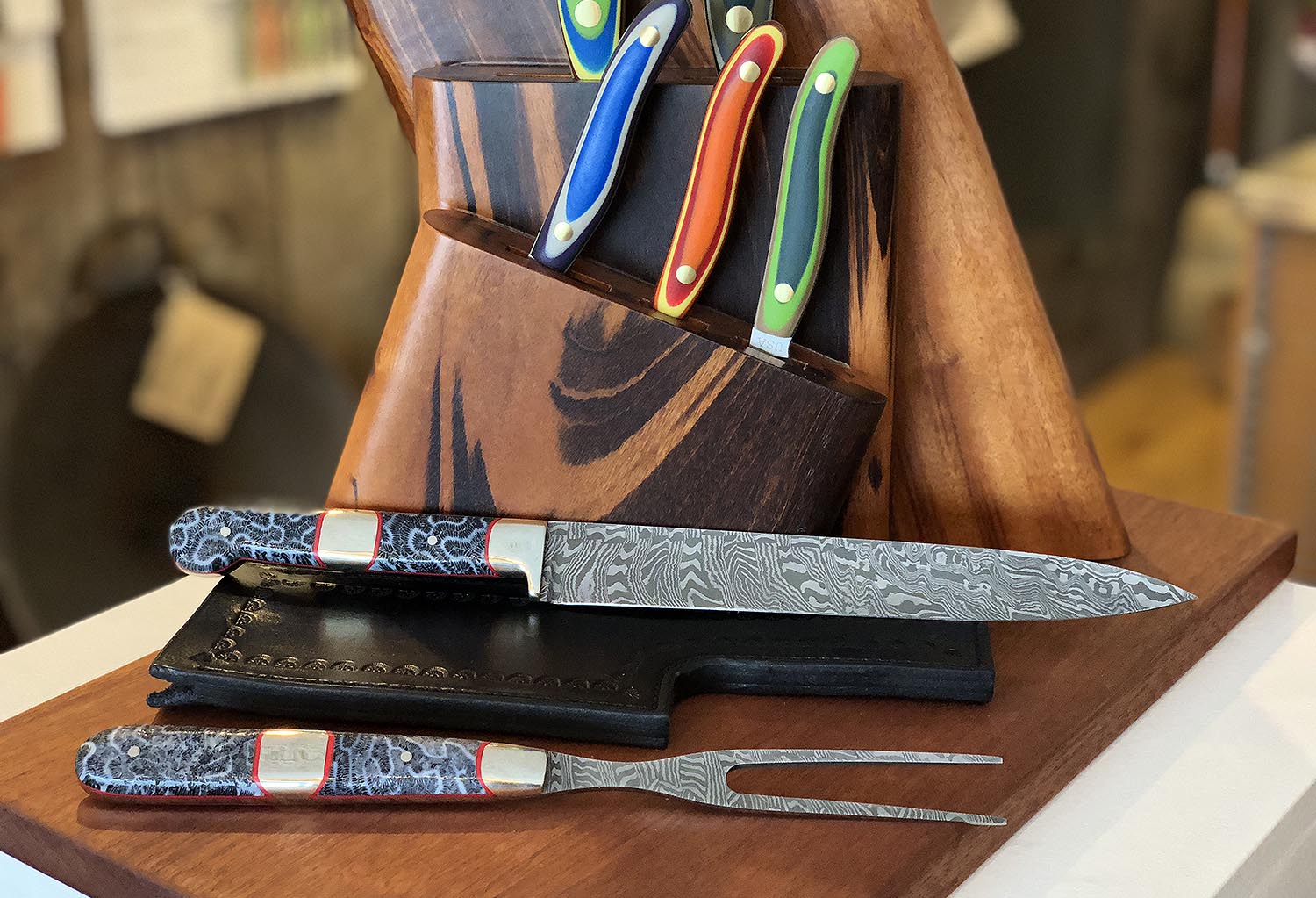 Brain Coral Custom Damascus Knife Set?
I don't know how Corey Milligan, the brainchild and founder of New West Knifeworks, keeps coming up with his inspirations for his designs, but this one stopped me in my tracks. These custom knives are 100% handmade with Damascus steel. Hand-forged, the blades are hand-ground, the handles and bolsters, hand-shaped and assembled.  They are unique, heirloom pieces that can be treasured for a lifetime. This the set retails for $1,999.00. Shop online or stop by the retail store, which also sells the Grand Pan, on the town square. 877-258-0100.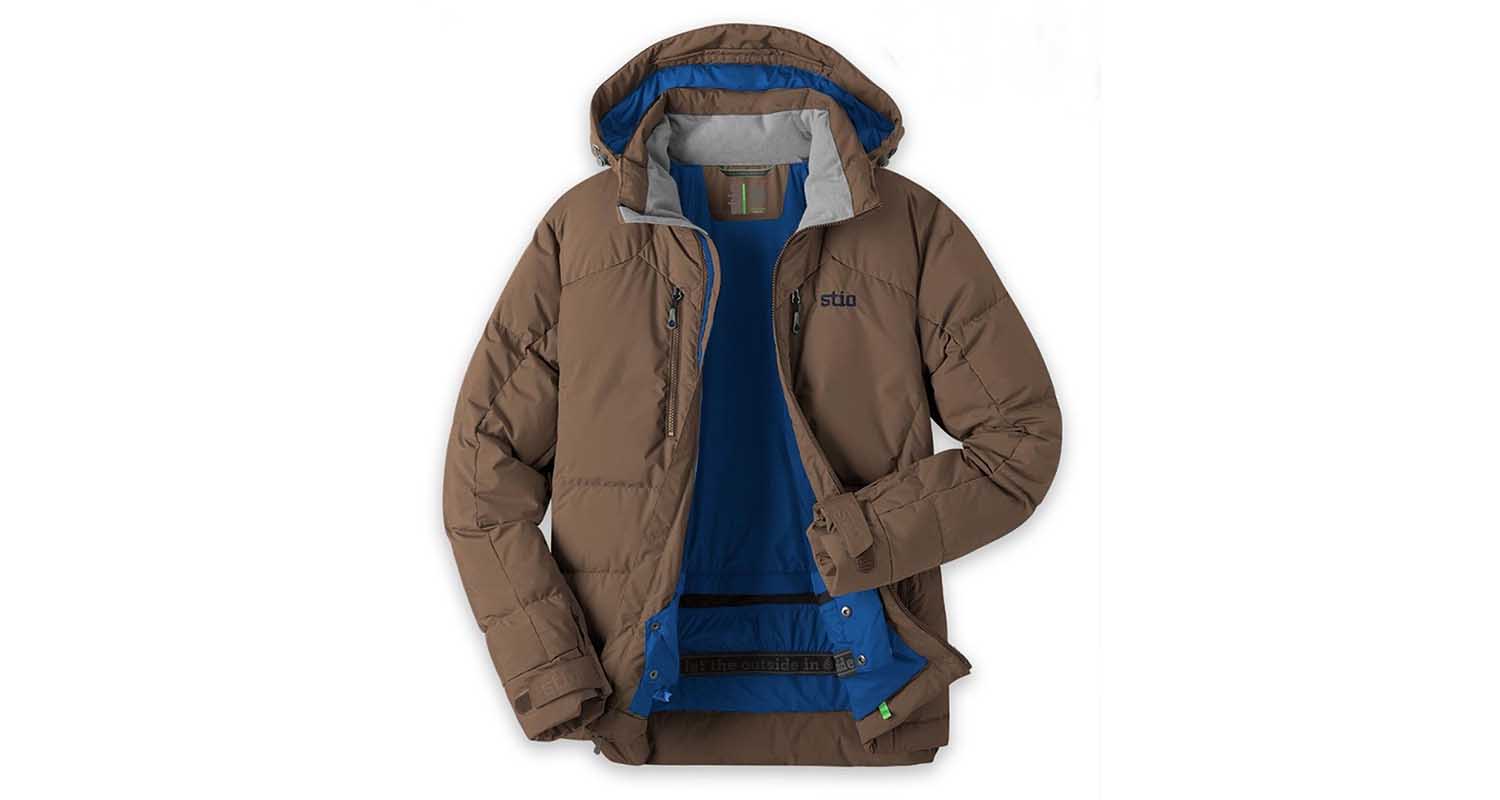 Stio's Durrance Down Jacket?
If you spend time in a mountain town, your puffy is your go-to jacket. You need one that will endure and not get soaking wet. Stio's new Durrance Down Jacket, with 650-degree hyper dry down with a membrane to protect from the elements is worth the upgrade. Watch Sulli the founder of Stio, sing the "quiver killer's" praises: "If you are looking for just one jacket to get you through the winter on the ski hill and off, this is it." Use code, "Latham25" to get 25% off this jacket through March! Visit their flagship store in Town Square, their satellite location in Teton Village, or go their website for more gift ideas. 800-265-7846