The kids' eyes light up as the first bugling breaks the silence. Even though they've have heard the sound outside our house every fall, being present among the herd is always surreal. They watch with amazement as the age-old fall ritual of the bull elk exerting dominance over other bulls to attract a cow begins.
Each fall Jackson Hole locals put together a picnic basket, warm blankets and head out to observe the area's most prominent ungulates in their fall rut. It's majestic, regal, harmonious- basically too hard to explain in words the wild tango that takes place.
Our favorite spot is the White Grass Ranch in Grand Teton National Park, which was founded in 1913 and converted into a dude ranch in 1919. The National Park Service acquired it in 1985 and is now restoring it to become the home for the Western Center for Historic Preservation.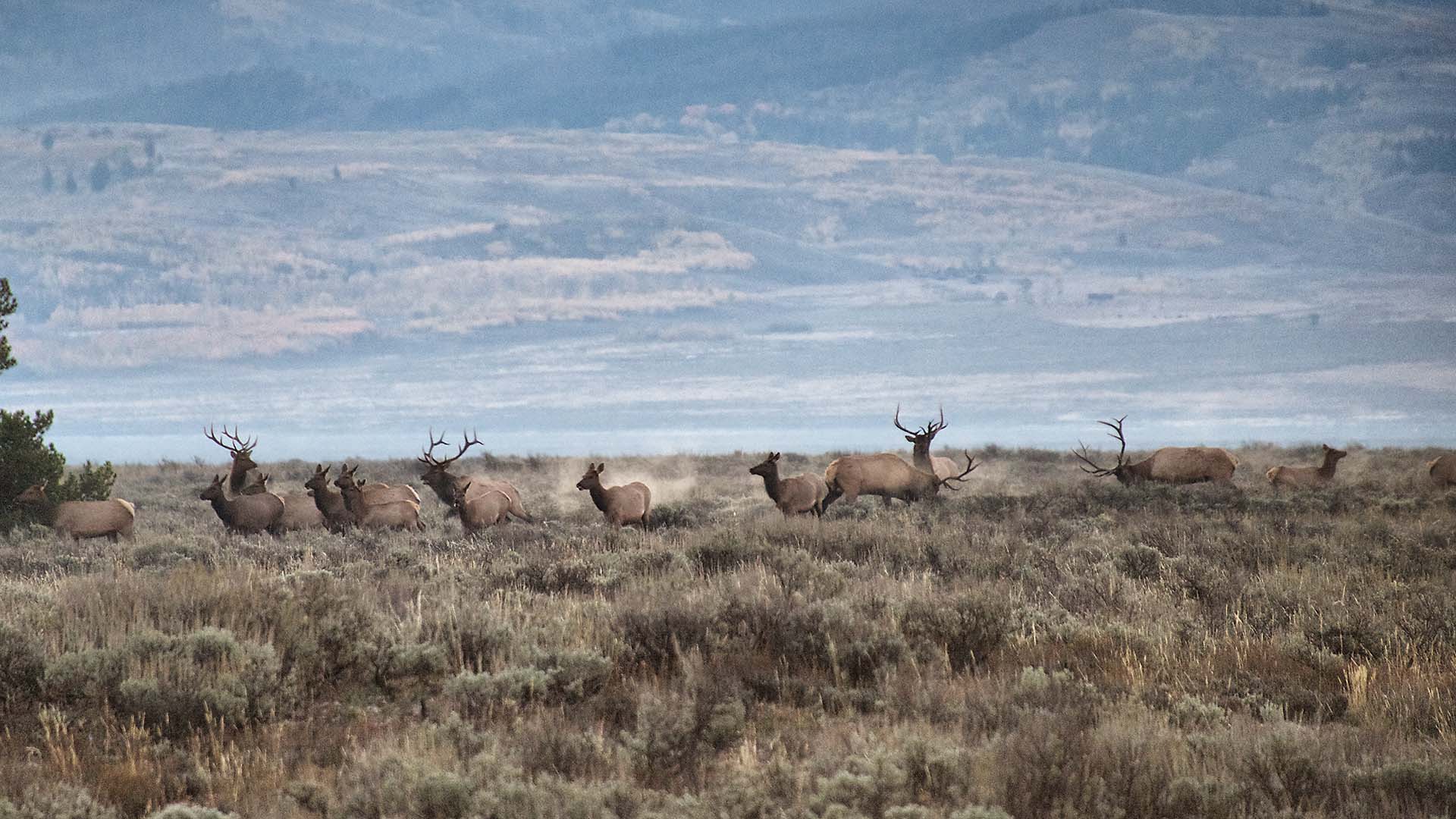 Fall Elk Rut in Grand Teton National Park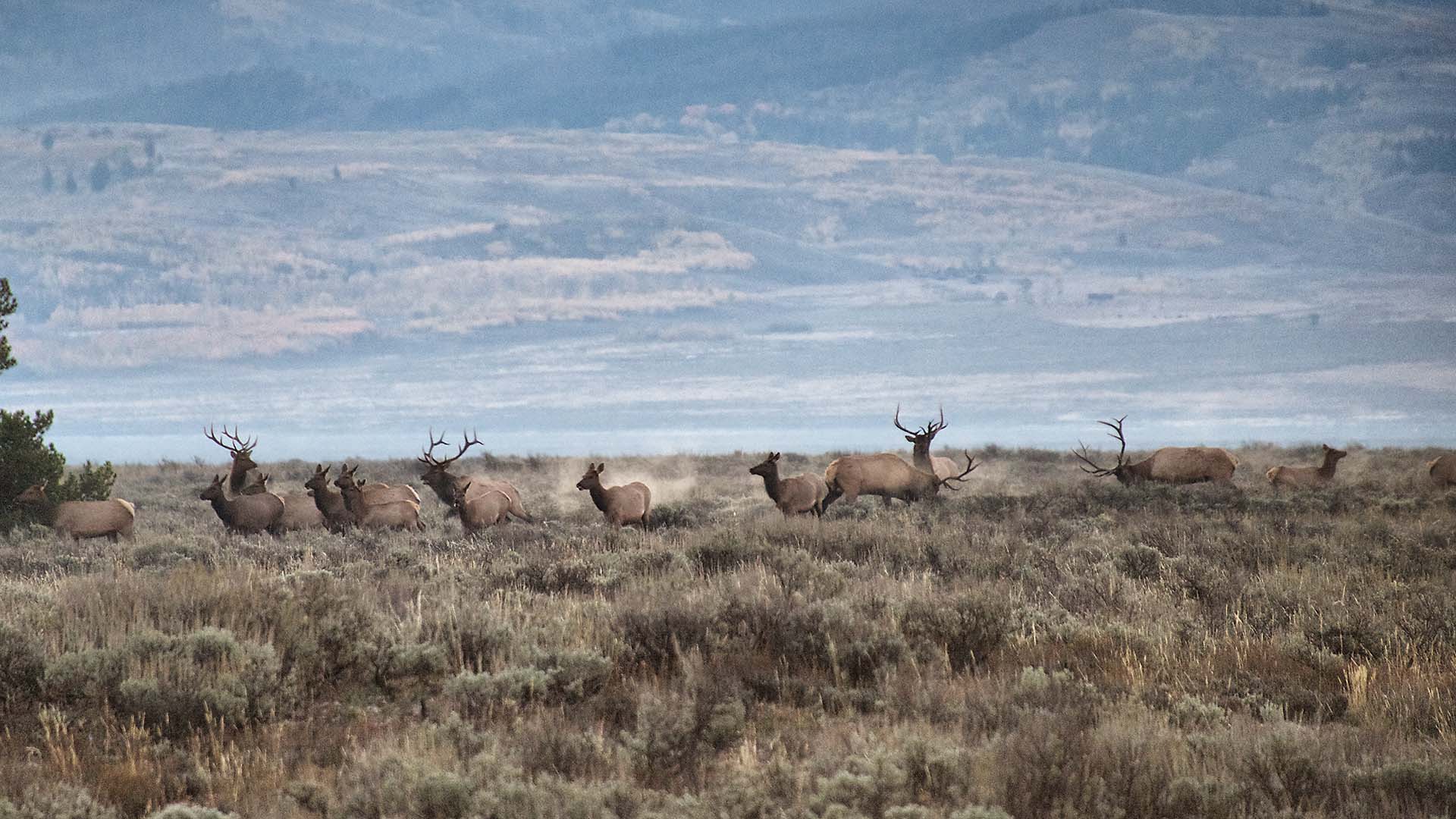 Fall Elk Rut in Grand Teton National Park
Sitting in the field, which once was a remote airstrip for arriving guests, its easy to imagine you were one of the first dudes to witness this ritual from the porch of your cabin. Zooming forward almost 100 years the world has changed, but the elk have not. Places like this just seem to stand still in time with Mother Nature keeping a persistent beat.
As the kids jockey for a turn on the telescope, you can close your eyes and listen to the symphony unfold. Big bulls spar to establish dominance over each other, while young bulls hope to claim a cow or two for themselves from the larger harems.
As the evening progresses and the light fades, it's hard to leave. It's like leaving in the middle of great movie, you keep walking out, but stopping to look over your shoulder, hoping to catch one last bugle.  [Hear an Elk Bugle]
Local Tips
When to Go: From late August to late September
Where to Go: Almost anywhere in Grand Teton National Park near dusk you'll hear them, I recommend the White Grass Ranch (see map) and larger grassy fields near the Tetons are most productive.
What to Bring: Binoculars, Spotting or Telescope, blankets, picnic basket and good wine, headlamps for the walk out and dress in layers as it will get chilly at nightfall.