#1 agent in the state of Wyoming for individual sales volume had it under contract in only six days.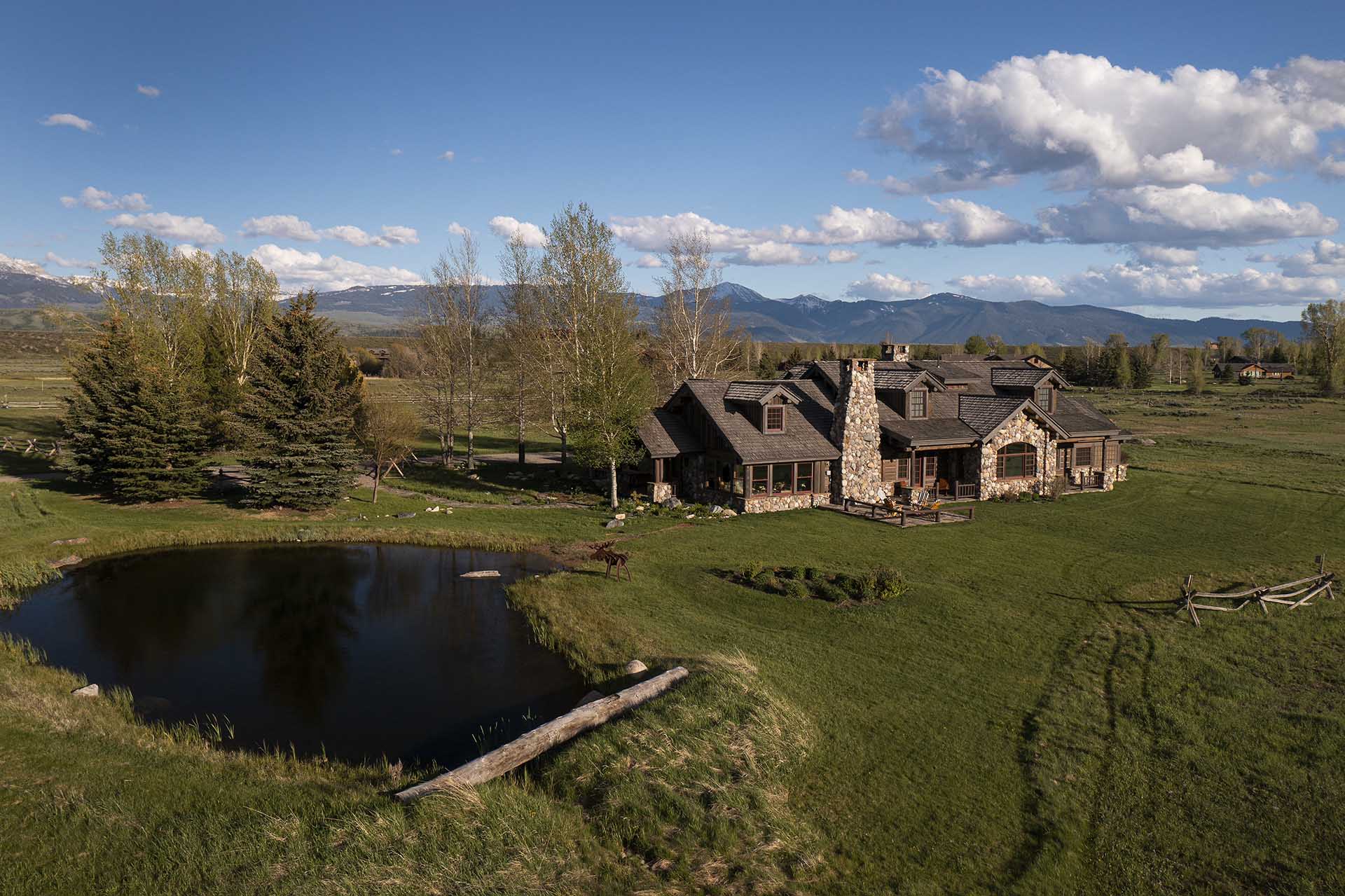 Jackson Hole, WY, (August, 2022)- Latham Jenkins, leading luxury real estate broker with Live Water Properties Jackson Hole, recently sold the Jackson Hole Ranch at a non-disclosed record price, it was last listed at $35 million.
Neighboring Grand Teton National Park and close to downtown Jackson, the Jackson Hole Ranch is a refuge for people and wildlife. 233-acres feature two homes, a diversity of waterscapes—including the Snake River—and Teton views. 
Jenkins's methodology of storytelling, where he plays the role of the creative director, story editor, producer, and agent for all his listings. This contributed to extensive media coverage received on behalf of how well he marketed the property such as Wall Street Journal, Insider, Robb Report, Realtor.com and more.
"The property was shown and had the first offer by the buyer in only three days then went under contract six days later, closing in 39 calendar days. It was truly an honor to have an opportunity to work on this estate property. You have to dig deep into the backstory and understand the heritage and legacy to tell the story from an informed standpoint," said Jenkins.
Jenkins was the top selling individual agent in Wyoming in 2021 as awarded by Real Trends. With $54 million in sales already closed so far in 2022. Jenkins' distinctive approach with buyers and sellers continues to drive value in a slowing market. 
"Latham is the best real estate agent I've ever worked with. His willingness to go above and beyond in research helped us to position our property perfectly in terms of price, which led to a fast offer and closing. He misses no detail and does everything he can to make the property look good, the process be smooth, and all parties end up happy," said the seller, Julie Givens.
The buyer is represented by Jeff Hubbard of Mirr Ranch group in Denver, CO. To learn more about what created this successful transaction, click here to read the case study.
###
About Latham Jenkins, Realtor
Latham's personal mantra – connecting people with experiences – informs all that he does. It's how he guides each buyer through this life-changing transaction, driven by his three areas of "hyper-local" expertise: real estate services, lifestyle insights and valued relationships with premier financial planners. With Latham, buyers find more than a home; they find a way of life. In 2021, Jenkins was named Live Water Properties' Top Producing National Broker and runner-up in 2018 & 2020.
About Live Water Jackson Hole
Live Water Jackson Hole is the residential arm of Live Water Properties, which specializes in estate, resort, ranch and luxury properties in the greater Jackson Hole region. LiveWaterJacksonHole.com
About Live Water Properties
Live Water Properties is a land and ranch brokerage specializing in premier fly fishing, hunting, ranching, recreational and conservation land. With $2.625 Billion in closed deals, they are uniquely qualified to assist in all aspects of ranch ownership. Since their inception in 2001, Live Water Properties has grown into a 24 person, 12-state land brokerage firm. They are represented throughout the United States with Brokers in Wyoming, Idaho, Colorado, Nebraska, Montana, Nevada, Utah, New Mexico, Oregon, Georgia, Florida, South Carolina, and Texas. The team at Live Water Properties is distinctly qualified to connect clients with their dream properties.