The renowned wildlife photographer shows 60 Minutes what goes into his iconic pictures.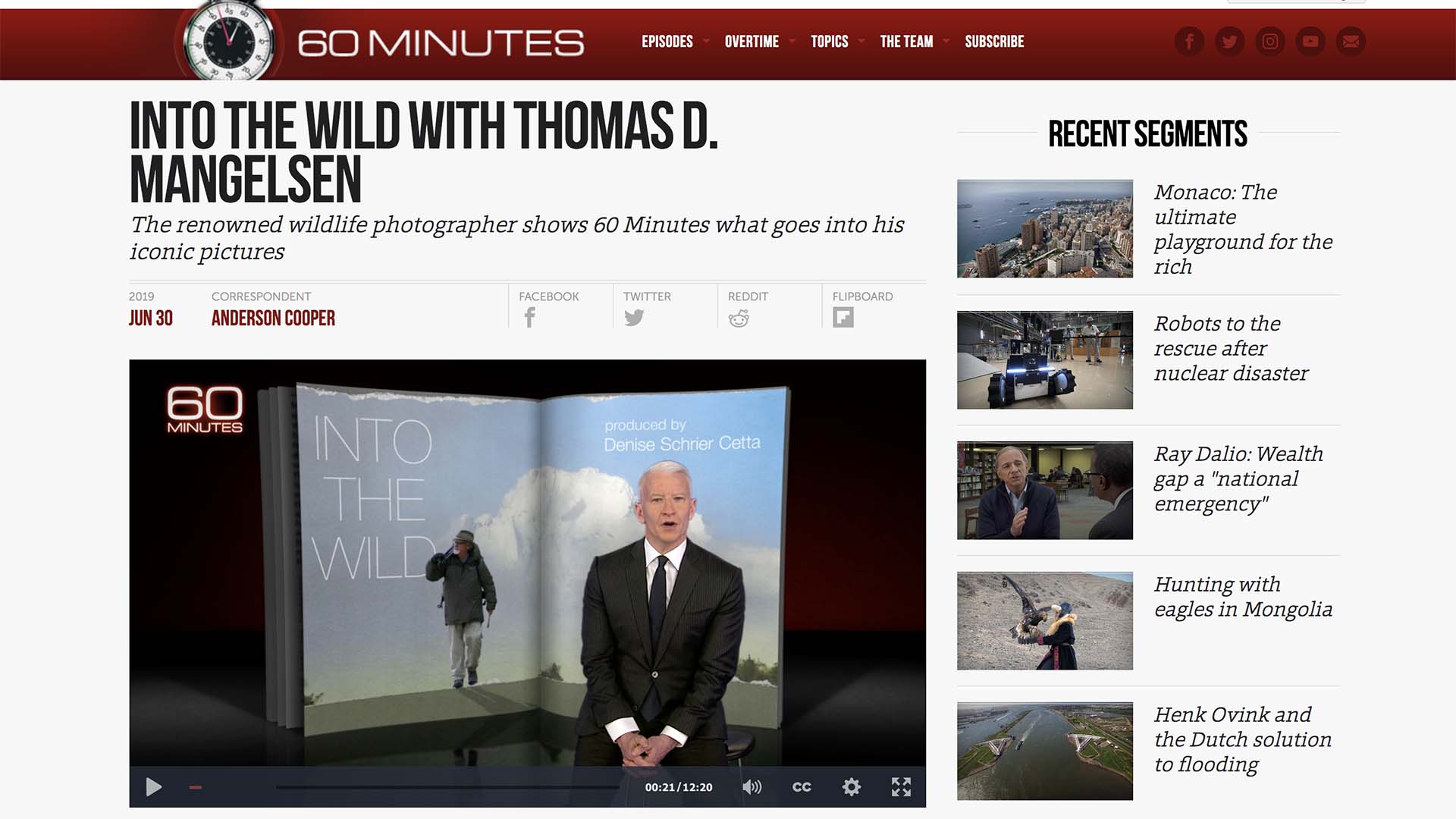 "Tonight, we're going to take you into the wild with a remarkable photographer who's spent his life on the trail of elusive and endangered animals. His name is Tom Mangelsen, and at 73, he still travels to remote and inhospitable places. As we first showed you last year, what he brings back, are some of the most spectacular pictures of wild animals you'll ever see.
On most mornings for nearly fifty years, this is what Tom Mangelsen has done. He's ventured into the wilderness, camera in hand. In Grand Teton National Park in Wyoming, he waited in this early autumn snowfall for his subject to appear. As is often the case, it took quite a while."
Read more and see the video, https://www.cbsnews.com/news/into-the-wild-with-thomas-mangelsen-60-minutes-2019-06-30/
I had a chance to follow Tom Mangelsen in the field and put together this video for my Jackson Hole Traveler visitors guide.  Spending time with Tom is always a great experience and gives you an enhanced perspective on our wildlife.