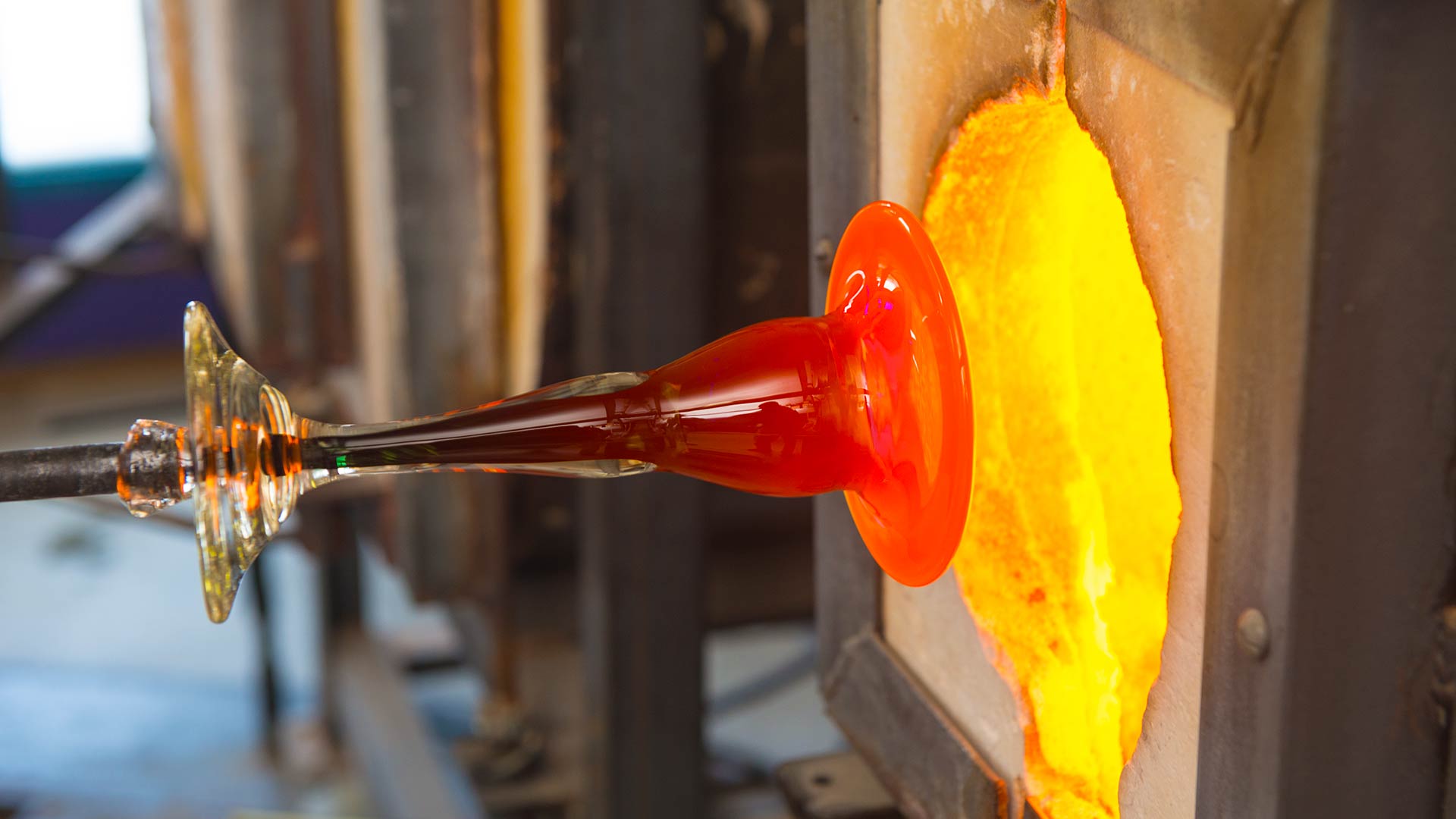 Glass is at once fragile and strong; transparent and transforming. For more than 40 years, Jackson Hole glass blower Laurie Thal has been sculpting amazingly fun and functional works of art that symbolize both the fragility and strength of her chosen artistic medium.
From colorful light fixtures to ornamental bowls and wine goblets, vases to perfume bottles, Laurie's unique architectural and home décor has been gifted all around the world. Even President Obama presented the Thal-Kass vase "Peacock" to Prime Minister Manmohan Singh of India! By visiting Thal Glass Studio in Wilson, you, too, can give someone you know — and even yourself — a one-of-a-kind glass creation made right in Jackson Hole.
"I love creating both functional and sculptural glass pieces," Laurie says of her work that is shown both nationally and internationally.
Laurie says the environment here in the Tetons nourishes her as an artist and she feels very fortunate to have such a beautiful place in which to both live and work.
"I live in a stunningly beautiful environment, so my work is inherently beautiful," she says. "It's also wonderful that more of my work is being purchased here in the valley," she says.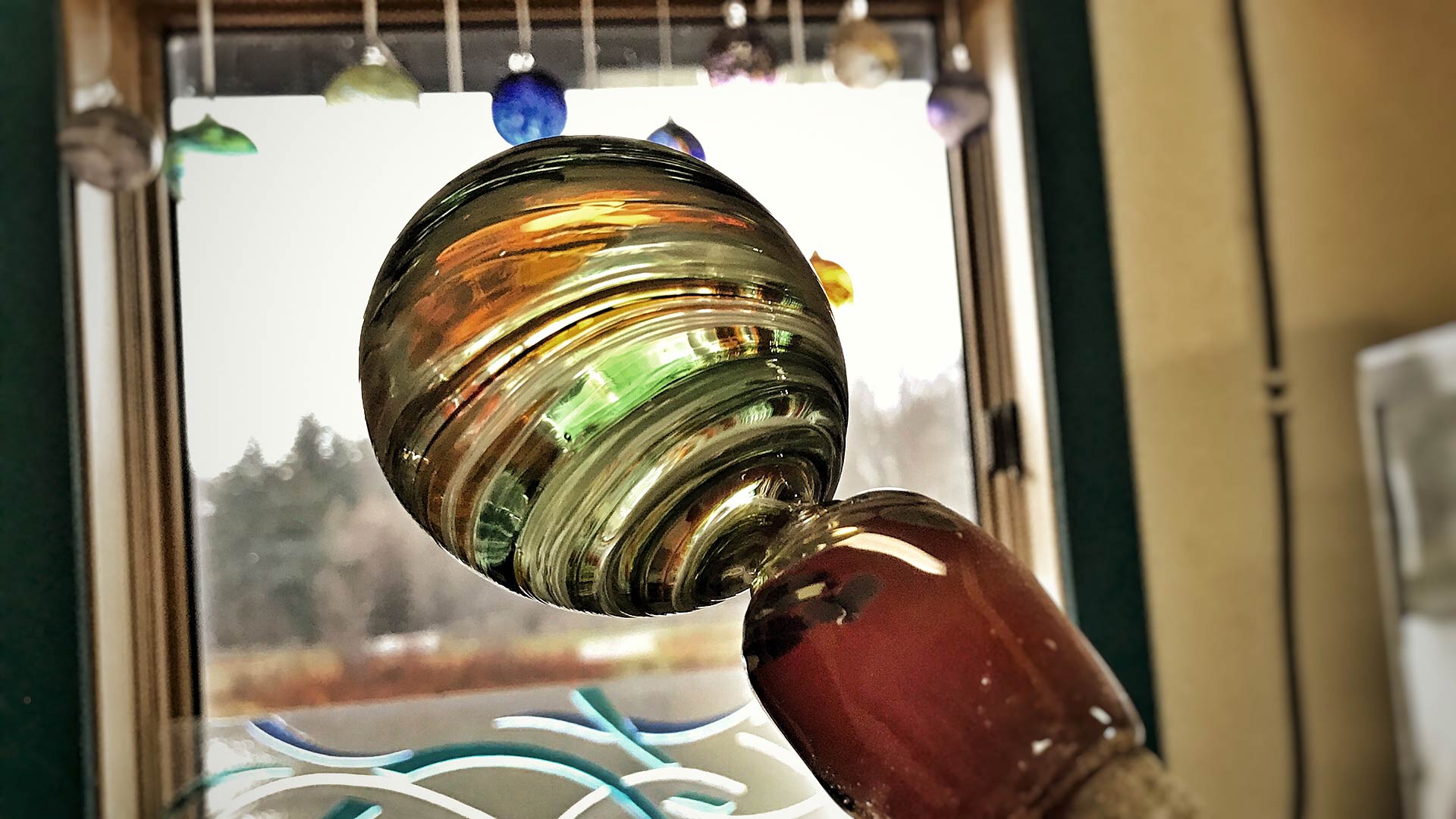 Laurie and her partner, Dan Altwies, work together in her studio in a fascinating, artistic dance. Laurie blows the layers of color of the glass, creating a form, twirling it under a flame held by Dan, then moving it quickly into a 2,000-degree furnace and back out again. And repeat. Dan later cuts the curves and sandblasts the glass, giving it depth.
"Dan's skills are so complementary to mine," Laurie says. "He taught himself how to sandblast. We both really love fused glass, too."
The two artists have completed quite a number of stunning commissioned pieces, including a glass mural of the Cathedral Group of the Teton Mountain Range for a private home in Teton Village.
"Glass is the most seductive and alluring material," Laurie has said.
"At 17, I intended to embark on a career as a ceramic artist, and then I tried glass. The spontaneity, the heat, the passion and focus of blowing glass drew me to it immediately.  It demands quick work and that suits my temperament."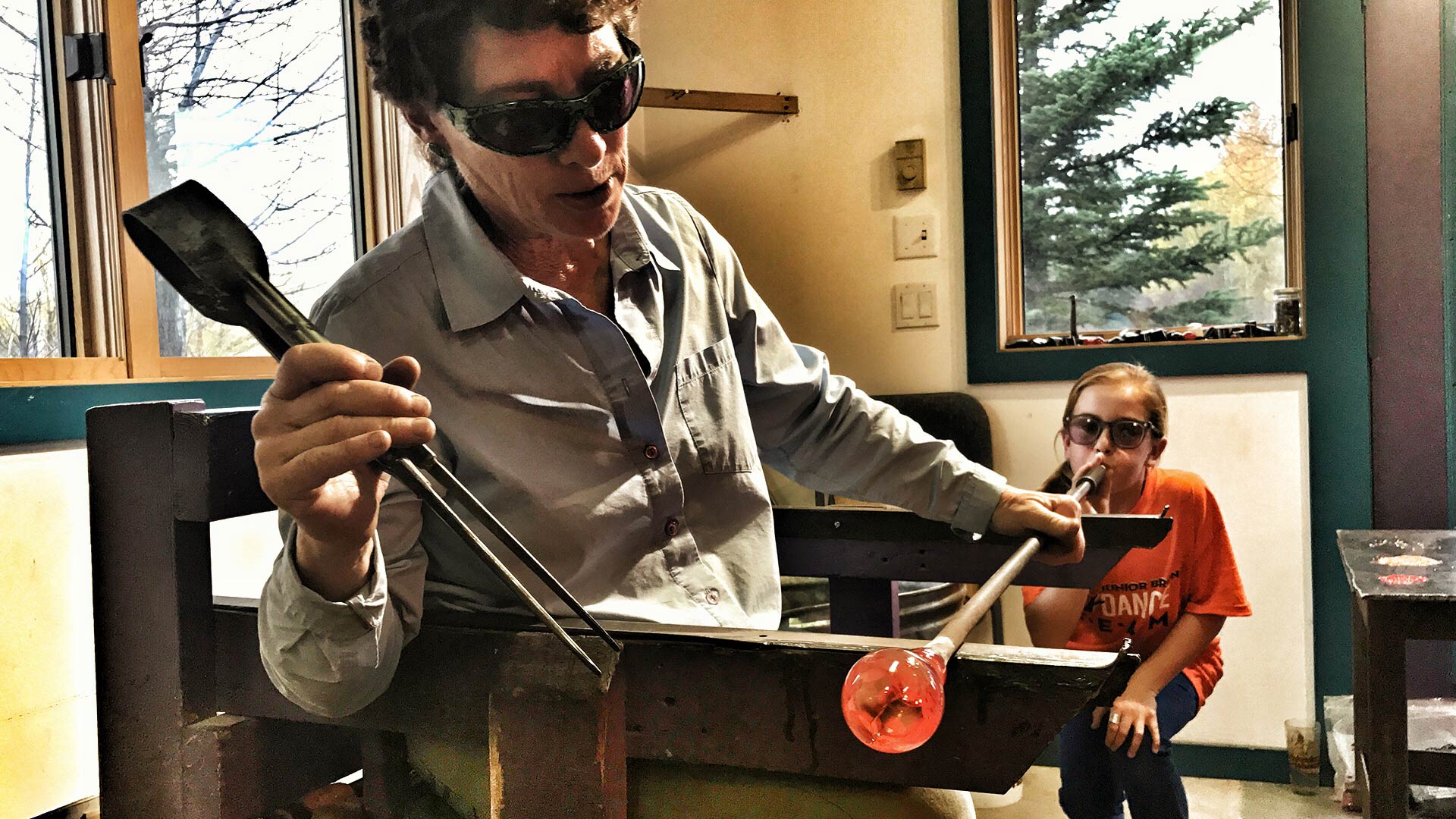 While you can — and should! — visit Thal Glass Studio whenever you would like, from now until December 31st, Laurie is holding special, hand-blown glass ornament-making sessions for those age 6 and up. There is a four-person minimum for these sessions, which offers participants 15 minutes each to create his/her own ornament. The cost is $35 per ornament.
"Make a party out of it!" says Laurie. "Bring wine and cheese and have a good time."
The classes allow you the unique opportunity to experience what's it's like to blow glass yourself, all while gaining a greater appreciation for Laurie and Dan's work.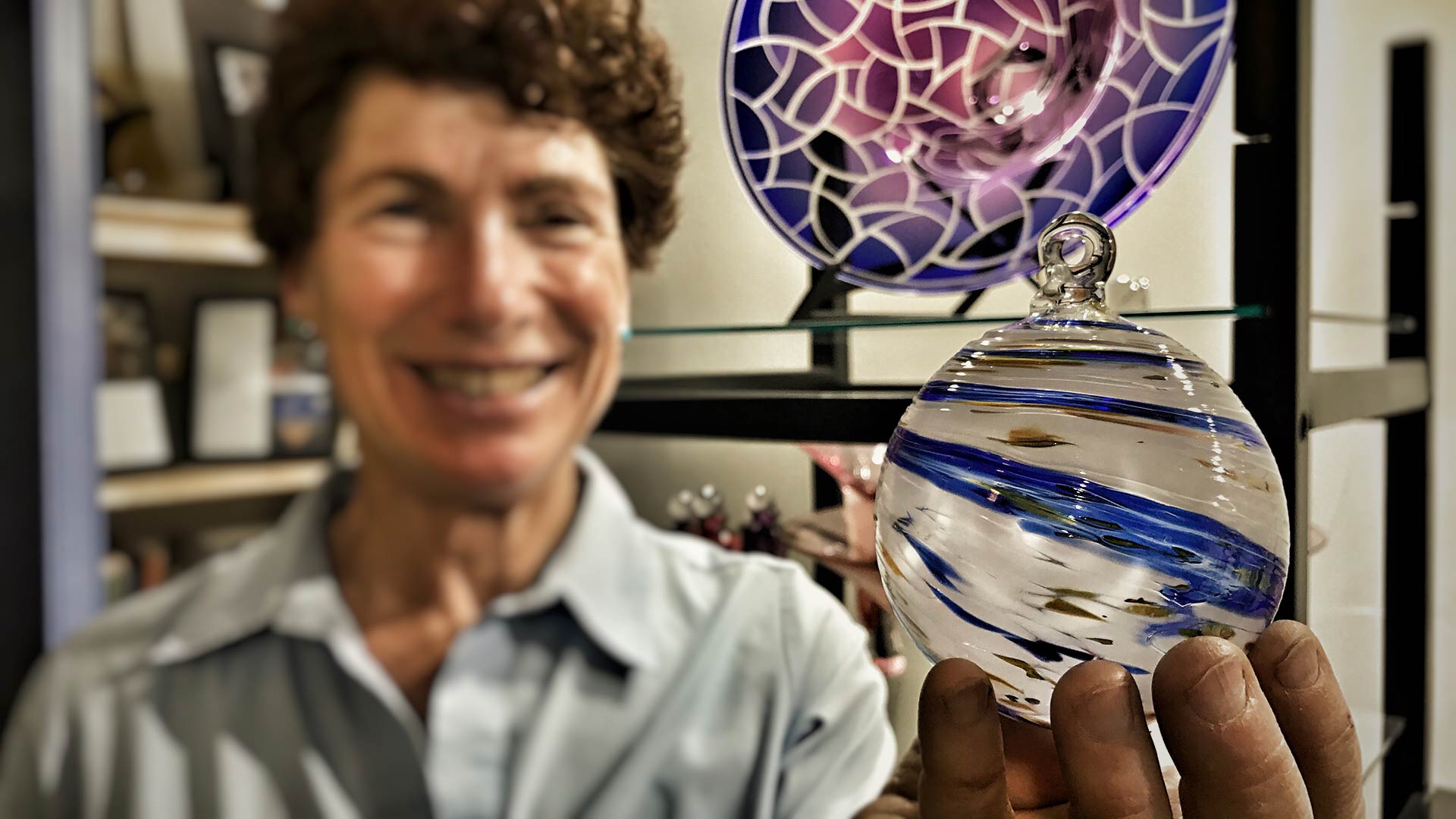 While you're there, you can also peruse the impressive collection of amazing glass objects available for purchase: wine goblets, martini glasses, candlesticks, bud vases, perfume bottles, bowls, ornaments and more. Prices range from $35 on up to $2,000-plus. Any of the works of art will make for a most special holiday gift!
To schedule your visit, call 307-690-2491, or email thallaurie@gmail.com. Also, visit thalglass.com.