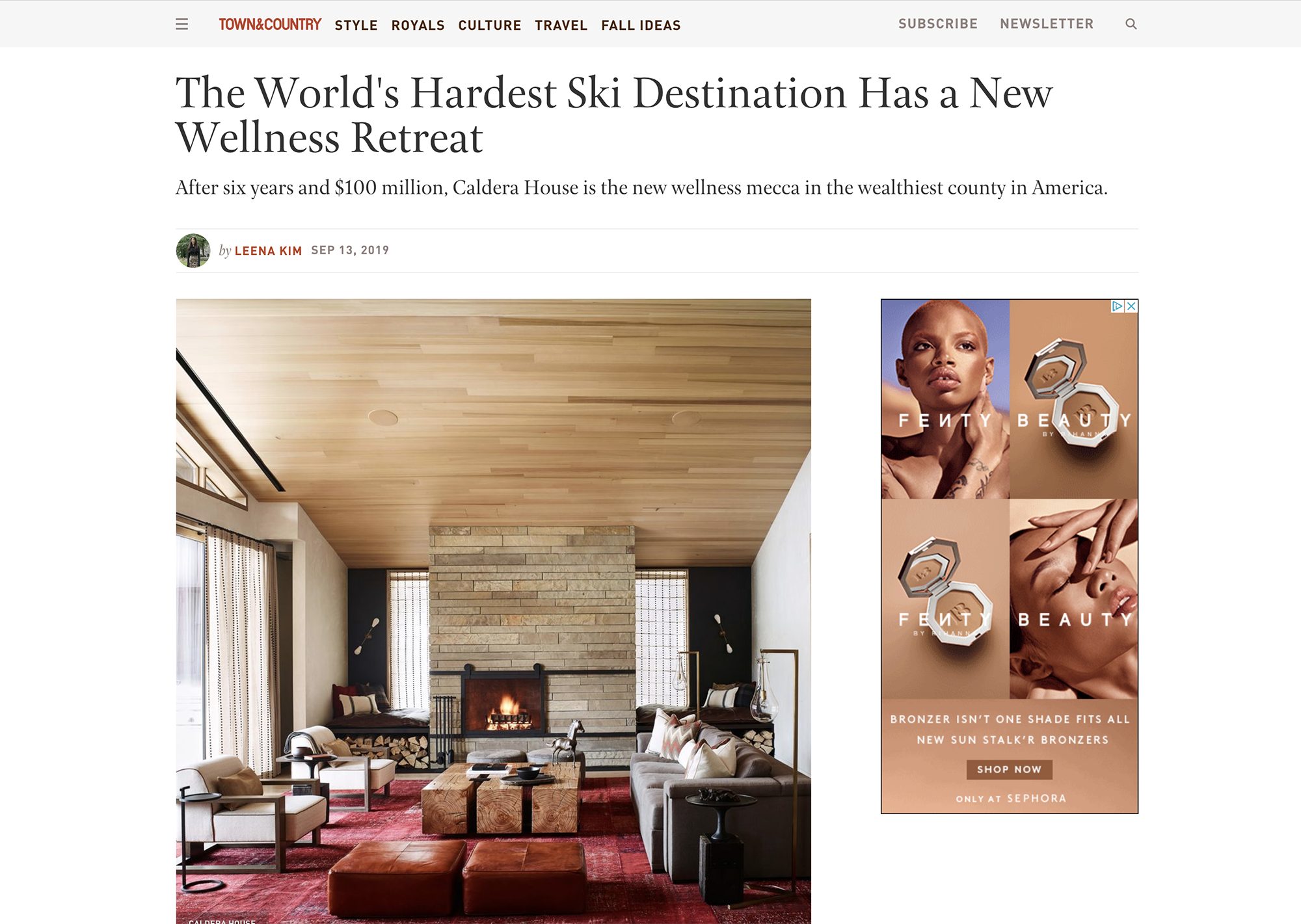 After six years and $100 million, Caldera House is the new wellness mecca in the wealthiest county in America.
Jackson Hole has long been a playground for a certain kind of rich. It has the same tax benefits and palatial mansions as, say, Palm Beach, but unlike other 1 percent refuges, there is a ruggedness to this Wyoming town (despite its current status as the wealthiest county in America).
It's a place for people who actually like to do stuff. The professional climber, photographer, and Oscar-winning Free Solo director Jimmy Chin lives here. Harrison Ford comes to town often to spend quiet time at his ranch and hang out at locals' bars. Unlike glitzier towns where you can partake in outdoor adventures but then also go on Chanel shopping sprees and champagne binges (Aspen), Jackson Hole prides itself as a beacon for nature and sport.
> Read the full article on Town & Country